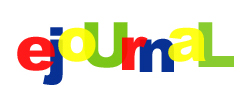 Home | eJournal | Archive
---
April 28th, 2003
When Rich Attacks

Rich: So, what are you writing your term paper on?
Student: Salvador Dali and the Surrealists
Rich: I am writing a paper on the EXACT SAME THING! Perhaps we should get together outside of class this weekend, compare our notes, I'd like to pick your brain.
Student: I don't think that's such a good idea.
Rich: Oh well, to each his own.

Rich: Who will be teaching Graphic Design II & III this fall?
Instructor: Right now it's Staff
Rich: PROFESSOR STAFF! Yes! I always see his name listed in the schedule of classes but have yet to be in one of his classes. Looks like we'll finally meet next semester.

Rich: Hey buckaroo, why the long face?
Classmate: I'm really upset. I completely blew the midterm. I'll probably have to drop the course and end up losing my financial aid.
Rich: Hey, look on the bright side, you've still got your health. Based upon the density of those thighs and the thickness of that tummy, I'd definitely refer to you as 'healthy'.
Classmate: Gee, you always say the nicest things.
Rich: Oh, you know me!
-Zosie

You are entitled to your opinion (no matter how wrong it is)
---
April 27th, 2003
WWE Wrestling
Wrestling has been decent since No Way Out in February. Marty has made some great comments about wrestling during the past few weeks:
1.Raw is the new WCW/Nitro, Smackdown is a retirement home.
2.Roddy Piper needs to keep his shirt on.
3.Triple H needs to lose that belt.


Also, may I mention that with Theodore Long/Rodney Mack on Raw and The F.B.I. on Smackdown, both shows feature a racial storyline at some point, sometimes the racial gimmick doesn't work for a wrestler(s), we'll see.
Also, Eric Bischoff tried to whore out Lita and Trish and he had to bring up playboy with Lita. Don't joke about it if it's not going to happen. Infact, don't tease and bring it up at all if it's not going to happen.
-Zosie


You are entitled to your opinion (no matter how wrong it is)
---
April 26th, 2003
Dead Weekend
I rather enjoyed skipping class yesterday. I spent the better part of Friday working on my paper for 20th cen. art history. The weather was shitty anyway, so I doesn't really matter. I also enjoyed sleeping in both Friday and today. Boozing and Whoring all night sets the stage for waking up at 1:30pm.
In the past I would have killed to have a Friday and Saturday off when tickets for the HFStival went on sale. But we are in the modern era now and we don't do that here. What was more appealing, sitting on the wet sidewalk outside of Hechts in Marlow Heights/standing in line and dealing with some angst, disgruntled Kemp Mills cashier in DC...or sitting around the house and doing school work. Sad to say the school work was more appealing. Of course, they claim tics would be sold out early, but like last year they still have plenty of tics available. I wonder if they'll be desperate enough to give away tickets they didn't sell throughout May just like last year.
-Zosie


You are entitled to your opinion (no matter how wrong it is)
---
April 23rd, 2003
Proclaiming
Happy Birthday to Marty! Once again Marty's birthday was celebrated at Murphy's in Old Town Alexandria. It looks like this could be an annual tradition. Great Irish Pub, I hate Virginia though. I enjoyed Hot Chicken Wings, Fries, Lager Beer, and Tobacco in a pipe, it doesn't get any healthier than that.
Earlier, I enjoyed yet another great day at school. The weather has been pretty, and I've been on a good run lately.
Craig's pictures page had a pic of a very blue sky. I believe I have seen the bluest skies as of late.
Blue Skies
Also, on the way home my Cavalier hit 100,000 miles. Fitting it happened in my home town of Clinton. An American car at 100K, steadily on its way to an untimely demise.
Odometer 100K
Zosie reacting to 100K
-Zosie


You are entitled to your opinion (no matter how wrong it is)
---
April 20th, 2003
Happy Easter
Happy Easter to my family, friends and fans. I had a pleasant day at work followed by a nice dinner with my parents.
I also wanted to post this to let y'all know that 'The Ten Commandments' is playing tonight on ABC. 'When Cameron Was in Egypt Land, Let My Cameron Go.'
Yes, just a reminder that on Easter Sunday at 8 The Ten Commandments will be on national TV. I've found it a tradition to watch it, Moses was twerkin' some bammas in that movie.
For me, I always think of The Ten Commandents and those Paas Easter Egg kits this time of year. Easter baskets, chocolate bunnies (solid or hollow), and those pastel egg coloring kits take me back to childhood. Although I may sound ignorant, but for the life of me I cannot seem to recall what the connection is between bunny rabbits/pastel colored eggs and the resurrection of Jesus.


Now something completely unrelated to the holiday. On the local news I heard a brief report about the growing problem of teens wearing pajama bottoms and slippers to schools in Virginia and Maryland. I mentioned it before, but this is the first time I've heard anyone else mention it. Leave the bed clothing near the bed. As I stated in my October 2002 Journal
-"You should be zapped by a laser beam if you wander any further than your driveway or trashcan while still in your PJ's."
It's almost as bad as people wearing sweatpants in public or wrestlers who wear jeans in a match (or almost as bas as a grown man wearing a silk shirt, vest, and a white male mask.)
-Zosie


You are entitled to your opinion (no matter how wrong it is)
---
April 19th, 2003
Recent Artwork
I have done a lot of artwork this year, both for school and for myself.
Here are some images I have ready of 4 pieces.
Self Portrait #3
Cube Construction
Cube Construction Unfolded
Music Object Angle 1
Music Object Angle 2
Happy Easter 2003
-Zosie/Rich


You are entitled to your opinion (no matter how wrong it is)
---
April 18th, 2003
Windbrook in the Spring
When spring arrives in my neighborhood, the trees that line my street blossom and it's a beautiful, romantic time.
Windbrook Spring Trees 1
Windbrook Spring Trees 2
Windbrook Spring Trees 3
Windbrook Spring Trees 4
-Zosie


You are entitled to your opinion (no matter how wrong it is)
---
April 17th, 2003
Identity Crisis
Zosie.com presents Identity Crisis. I have added a fresh picture to the main page, soon I will update more on the main page to compliment the new image. More updating and tweaking on the way as the semester winds down.
-Zosie


You are entitled to your opinion (no matter how wrong it is)
---
April 11th, 2003
Some things never change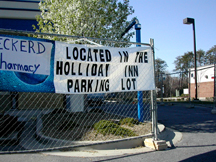 This picture is from the Eckerd in Waldord, Md (Next to Chick Fil A, I might take you there on a date...) Anyway, the roof of Eckerd caved in during the blizzard, and eventually I noticed this sign. It's funny how someone wrote the first part by hand, then put in the effort to make the second part with purchased letters, yet neglected to consult a dictionary. Waldorf, never a dull moment.
-Zosie


You are entitled to your opinion (no matter how wrong it is)
---
April 8th, 2003
Oh it's Badfinger

Guess I got what I deserved
Kept you waiting there too long, my love
All that time without a word
Didn't know you'd think that I'd forget or I'd regret
The special love I had for you, my baby blue


All the days became so long
Did you really think, I'd do you wrong?
Dixie, when I let you go
Thought you'd realize that I would know,I would show
The special love I have for you, my baby blue


What can I do, what can I say
Except I want you by my side
How can I show you, show me the way
Don't you know the times I've tried? [guitar solo (Joey Molland)]


Guess that's all I have to say
Except the feeling just grows stronger every day
Just one thing before I go
Take good care, baby, let me know, let it grow
The special love you have for me, my Dixie, dear.


Badfinger - Baby Blue

-Zosie

You are entitled to your opinion (no matter how wrong it is)
---
April 7th, 2003
That noise, it's driving me mad
I'm happy to see that there has been some comments added periodically. I noticed that when the comment script window is brought up, the background midi goes away. This might encourage some people to comment.
Then again, you could always just click the stop button, or turn the volume down, or leave the site altogether if you are annoyed by the sounds of Zosie.com. But I digress...
-Zosie


You are entitled to your opinion (no matter how wrong it is)
---
April 4th, 2003
Mike Doughty
I saw Mike Doughty tonight with Craig. Note I said Mike Doughty, not M. Doughty, I believe he made the change because I could end up posting comments like "I saw M. Doughty with Craig..." and people may get confused and think that we went to see Mr. Doty (the earth science/bio teacher from Gwynn Park H.S.) in concert. It was a good show as always, Brock Lesnar opened up with a hi-tech solo performance. Doughty played some new and old (the hits, I saw the music!) People were noisy and carried on conversations like it was a high school cafeteria. So Doughty played the 'shut up' game. Before the show I enjoyed shopping at the Soundgarden with Craig and eating some pizza and chicken wings at the Brick Oven Pizza shop. That was possibly the best pizza and chicken wings meal I have had in recent times and enough grease to last me until the next century.
-Zosie


You are entitled to your opinion (no matter how wrong it is)
---
April 3rd, 2003
I had a mullet
In June of 1989, I had a mullet:



Some may remember, or some may remember this picture (Alan once said that in the picture I 'looked like a girl'), some may have no recollection of this at all. Anyway you slice it, I had a mullet during the latter part of elementary school and mullets rock. I'd like to obtain this hair style again, but there's a long journey between the clean cut Zosie to the mullet Zosie. Then again there is always...the mullet wig.
-Zosie


You are entitled to your opinion (no matter how wrong it is)
---
April 1st, 2003
The first of April
I regret at this time to inform all of my little Monzon Maniacs out there that this will be the last ejournal entry. Unfortunately due to time and financial constraints, as well as a declining physical and mental state, I will be unable to continue working on my site, and unable to renew the domain for zosie.com. The one year tenure for this site was exciting and productive. I hope in the future to be able to express myself again on the internet, but alas, not for quite some time. This will be the final thing posted on the page and will stay up until the site shuts down (like how Optimus Prime turned gray in the Transformers Movie)
I want to thank my friends for the time they spent viewing and reading Zosie.com, I appreciated the interaction, participation and feedback both on a personal level and on a professional level (I never knew I could write anything so touching). A printed version of my writings will be available soon. I will possibly have a web presence again when I attend Juliard in NY next fall.
So now Zosie.com must bid you a fond farewell and godspeed, take care.
-Zosie


You are entitled to your opinion (no matter how wrong it is)
---

Supertramp - Give A Little Bit


You are entitled to your opinion (no matter how wrong it is)
---
Home | eJournal | Archive