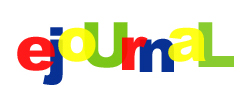 Home | eJournal | Archive
---
April 23rd, 2004
Happy Birthday Marty

For the third year in a row, I went to Murphy's Irish pub in Old Town Alexandria to with Marty to celebrate his birthday. It was a fine, large bunch that showed up and we had a good time. Of course it had to rain like hell right when we got on the beltway. But it was a typical night of boozin' and whorin' it up in the old pub.

-Zosie

You are entitled to your opinion (no matter how wrong it is)
---
April 11th, 2004
Yo yo yo, Choke on deez nutz

This Easter Weekend: The number one film in the country: The Passion of the Christ.
The number two film: Hell Boy
Looks like Jesus wins this round.
I just had one of the toughest weeks in my college career. One week after being back from spring break, I went to class Mon the 5th for the critique on our calendars. I was able to do the full 12-month calendar for both versions and it turned out great. I got the thumbs up on it, and the work and success I had with it paid off, I'm very proud of myself. I am sure most everyone else I know is proud of me as well. I worked with typography only for my black and white calendar and flat illustrations and simple forms and lines in my second calendar. Last fall I had started to work more with things other than my drawings and photography, whenever the situation called for it. I did the same this time, but it was also a way to make a statement that I gots skillz, I can work with anything and it proves I'm not just a one trick pony.

Next on my plate was my 2nd Spanish exam on Thurs the 8th. I aced it just like the 1st one I took in March. I have an A in Spanish right now, I received an A in Spanish last fall as well, so anyone who thought I couldn't hack it because it's difficult or because of the 10 year gap in my education can kiss my ass.
Then I had to work on my large paper for 19th Cen. Art History. I wrote a tight paper and it will get a good grade.

It was tough working on the paper from thurs to sun. I had to work, but also went to Baltimore on Friday the 9th for my friend Jeff's birthday celebration at Pickles Bar. I drank, spent time with my classmates all night and didn't get to sleep until 5am. I had dinner on Easter Sunday with my parents. I was happy that most of my work was out of the way by Saturday so I could enjoy dinner, talk to my parents and enjoy my shows at the end of the evening.

-Zosie

It's crack! ...or crank maybe.
---
April 9th, 2004
A few links


illegal-art.org Check it out, the G.I. Joe psa's and the Fallen Rapper pez are pretty cool.
Free Culture This is an older article, but it was for my print class and I enjoyed it.
Army Brat I do enjoy the nasty.

-Zosie

You are entitled to your opinion (no matter how wrong it is)
---
April 1st - 2nd, 2004
The worlds slowest drug deal #76

I was somewhat surprised when Aaron called and left a message for me Monday and said that he would be in town from Wed - Sat. In fact it was full of surprises, Aaron calling me several days in advance as opposed to when he's already on the way! Aaron quit his job! Aaron is going back to school!
Seriously though, it was good to hear all the news and updates and to have Aaron back in town. We went to Griffins on the 1st, it was a return to those old classic times. Infact it was convenient for Aaron and I to meet Craig in Annapolis since it was sort of a half way meeting point. We met in the wet parking lot of Tower Records, hence the title of this journal - the world's slowest drug deal #76. Last time I went to Tower Records in Annapolis I had just bought these awesome jackets on sale for me and my dad at the mall, and when I was on the way into the store some bum asked for money and gave me this longwinded story about why he needed money. I would have respected him more if he would have admitted that he needed it for alcohol. And sure enough some vagrant asked us for money after we left Griffins while talking in the parking lot (the world's slowest drug deal #77)
So not to dwell on my dislike for vagrants, we did have a typically short but enjoyable evening. I do remember us reflecting on things and discussing how old we are/or look/or feel. I know I've felt better since I started taking care of my health these past few months, but I was tired as usual due to school and everything.

I had Fri the 2nd off and had to drive to Rt 40 to Indigo ink to pick up both my Black and White and my Color Calendars for GD 4. They turned out great, I'm glad I went because I had to spend an hour trimming and helping with the final piecing together and binding (and for peace of mind). It had to rain really hard of course, so I spent hours on the road and had to wrap those babies up good so they wouldn't get ruined. Later on I had dinner with my Dad and hung out with Aaron at his family's house. It was great to sit up late as usual and just look around the place and talk about things. But he will be back in May. Man I wish I could get the crew back together in the next few years. We could really put some stuff together, make some cash, run the streets, naturally under my leadership. At least things in general are going well, it's been a while since I mentioned it, but damn I'm the man right now.

-Zosie

You are entitled to your opinion (no matter how wrong it is)
---

Smashing Pumpkins - Eye


You are entitled to your opinion (no matter how wrong it is)
---
Home | eJournal | Archive