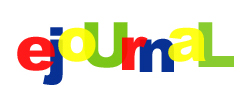 Home | eJournal | Archive
---
December 31st, 2003
The Year of Living Dangerously

2002 and 2003 have been two of the best years in recent memory. I've felt like a champion during these two years spent finishing my education. I've been on top of things much like the 94-95 season of High School.

In review, last year was the year of change; 'Changes In Latitudes, Changes In Attitudes'. 2002 was subtitled the year of ignorance. Shocked by the sheer stupidity of this world, "My contempt for fellow man reached insurmountable heights."
During 2002 and 2003, I had my first experience with a University environment and flourished in this environment which encourages learning, growth, maturity, independence and free thinking. I also started the process of learning how to believe in myself. And yet I started a process of not believing in organizations like the media, church and the governments (local, state and fed). I achieved a genuine sense of comfort, peace, balance and happiness both in school and at home. Yet that is pared with living in a society paralized with fear of both foreigners and fellow neighbors. A society in which our civil liberties are slowy being pulled out from under our feet and people are trading in their basic freedoms like arcade prize stubs for a false sense of security.

I had hoped not to go on a long rant about that stuff. I refer to 2003 as the year of living dangerously, a title borrowed from the 1982 Mel Gibson film. Simply put, it was a tricky, dangerous year in many ways.

The year began with space shuttles exploding and reigning debris over the land. Celebrities I grew up with and who seemed young at the time started dying, a reminder of our mortality. The country goes to war again but everyone was on 'high-alert' this time around, stocking homes with non-perishables and covering the windows and doors with plastic.

I experienced my own form of terror on the job after getting robbed. After my store manager moves to Cincinnati, many of the veteran employees around the area, including both of the district managers I know, quit or get fired. Suddenly I'm left alone after all these years. Then I get robbed at gunpoint in June. I applied for another job, my co-workers got robbed the day I had my interview, and I finally left. After turning down a great opportunity, I cautiously went back, but for how long?

Ultimately mother nature reminded me of just how small we are. Nature took its toll on man this year, especially in MD. I witnessed snow storms and a huge blizzard in Feb. crippling the area and causing roofs to cave in. The wet weather had started back in the fall of 2002, heavy rains and flooding continued into the spring and early summer. My underhouse flooded repeatedly, leaving behind a musky spring. The summer brought wicked thunderstorms and tornados knocking down trees and powerlines. In July, one tornado destroyed part of the airport a few miles from my house. My dog was sick from the heat (in our house) that day and I had to drive to the vet through ravaged back roads. The fall culminated with a Hurricane which left behind a path of destruction and knocked out power for weeks. The flooding that followed was almost as bad. At least the plastic everyone put on their windows during the war with Iraq came in handy during the hurricane. By the end of the year I witnessed everything from solar flares, to a super-flu and even a large earthquake in Virginia and Southern Md.

It was the year of living dangerously, but somehow I'm sure it will spill over into 2004. I avoided being blown away by hurricanes, tornados and large bandits with guns pointed at my head. If I'm careful, maybe I'll make it into the New Year and find the time to write down some resolutions. Then again I don't really do that, I'll just try to make it through another year.
-Zosie

You are entitled to your opinion (no matter how wrong it is)
---
December 25-27th, 2003
Merry Christmas, Feliz Navidad, Happy Boxing Day.

And jolly Craig and I sitting in Fed Ex Field freezing our asses off watching the Skins lose. I've had a merry little break so far. I had monday off this holiday week and worked long shifts on tues and wed. I worked about 11 hours on the 23rd and about 12 hours on Christmas eve. I tried to enjoy the evening of the 24th, but I was exhausted and felt some pressure to have everything perfect for the holidays. I went to bed late of course.

Christmas: I got up at a decent time on Christmas, and felt blessed that for the second year in a row I didn't have to work and had a chance to see my family. My dad came over around noon and I exchanged gifts with my parents. I tossed the football around with my dad and then around 2pm we made our way to his house. Not much else to say other than the gifts and food were plentiful as usual. It meant the world to me to see family and be off of school and work for this period of time.

Boxing Day: I spent weeks looking forward to this day. Every year I see my best friends at Christmas. Typically we get together on the 26th. The venues and size of the group changes each year, but we always share time, gifts, thoughts, laughs and smiles. I see Craig on a regular basis but I had only seen Alan and Aaron once during 2003. Our time together this holiday season was short but sweet. Alan and Craig came over to hang out at my house while we waited for Aaron to finish his Christmas shopping...on the 26th. I treated Craig and Alan like a couple of step-kids as I told them to play some video games and eat some candy while I finished my Cd projects, 'daddy's gotta finish working in his office.' We watched some Strangers with Candy and exchanged our gifts at the Defibaugh residence. The night ended with dinner at the Silver Diner in Laurel. Good food and better laughs. We listened to some of Steve Austin's book on CD on the way back, and that's the bottom line, it was cool.

Game Day: My cousins came into town on the 27th and once again I went to my dad's house with my Mom. We had a nice dinner and I spent some time catching up with family. Then it was off to the Redskins/Eagles game with Craig. My dad hooked me up with free tickets. Even though the parking/entering situation sucks ass, it's still fun to go.

Overall I enjoyed my three days off. At this point in my life I really appreciate spending time with my family and friends during the holidays. I learned a few lessons too. Shop on line for the holidays, it's impersonal, fast, and convenient. Also buy fewer and/or smaller gifts. You may save money and there's less to wrap.

-Zosie

You are entitled to your opinion (no matter how wrong it is)
---
December 21st, 2003
Our Sunday Conversation with Bladen Hall Guy

Last Sunday I worked another night shift, this is not in my contract. I'm supposed to do days, I may have to say something to somebody about this.

Anyway after picking up something from another store and eating at murder king, I finally arrived at my store in the cold rain to watch the Redskins get their asses kicked on my DTV. Then it happened, I checked out Bladen Hall Guy. This is not the first time I've seen him in my store.
For the uninformed, Bladen Hall Guy is this dude that always stood in Bladen Hall when I went to P.G.C.C. When I was picking up some coffee and making my way to class, he was making time to talk to various members of the student body. He never really moved from that spot, and had the same appearance all the time: some slacks, a white cotton shirt, sometimes a jacket and slicked back hair. He became a staple in my community college experience.
Well, here I was in the fall of 2003 and here he was. Guess what he looked like? You bet! White cotton T, slacks, jacket, slicked back hair... I had to say something. I asked if he had gone to P.G. and he simply replied, 'yes'. Worried I would sound queer, I explained myself. I told him that I went there full and part time and have a photographic memory and remembered seeing him in.......around. I tend to over-explain so I kept it brief. Then he told me "yeah, I took some classes" and mumbled something about the classes or not sticking with it. So I mentioned that I transfered to UMBC and told him what I was doing. We talked about it and about what I was studying for a bit.

I had my camera with me. I had been taking snapshots with my co-workers. I was so close to asking him to take a picture with me. I am sure that Bladen Hall Guy or his lady friend would not have understood.

I don't know what moral or life lesson this taught me. I did learn that I'm 'taking classes' elsewhere and he's not in that hall anymore. Yet six years later I'm still wearing the same blue blockbuster polo and he's still wearing the same thing as well. I guess some things change, and some things never change. I didn't catch his name since it was her account. Oh well, I'm sure I'll see him around.

-Zosie

You are entitled to your opinion (no matter how wrong it is)
---
December 20th, 2003
"Is it cloak and dagger, could it be spring or fall?"

"These dreams go on when I close my eyes, every second of the night, I live another life." I've had some interesting dreams this past week. I only decided to write about it because I noticed Alan has mentioned dreams a few times and I was reminded that I rarely write about or even discuss dreams.

First a few facts about Zosie. I usually remember my dreams. My dreams are very vivid and realistic in full color. I have a strong photographic and phonographic memory. I don't dream in grayscale (I've hear people talk about only dreaming in black & white and I'm like 'you must be stupid or something, we don't live in 50's anymore) My dreams are almost always set at night, I can't recall too many dreams with daylight. I know that I have many dreams that are so realistic and normal that I think I remember doing something but start to realize that it may have been a dream. Sometimes my dreams are non-sense, or some of the details are off just enough so that I don't confuse the difference between dreams and reality.

On Wed. I had a dream that I was at school in my graphic design classroom, but it was at night and the room was different, it was a composite of a variety of rooms, mostly the original and a photolab I was in once. The details were mundane.
The next night I had a dream that I was at my comic book store. I haven't been by for a while. The layout was more like the layout of a store I remember from Ocean City, Md on one of the side streets off the boardwalk. Everything was normal, except everyone had the flu and kept talking about it. Lately the news has reported hospitals filling up with patients and people dying from this super flu going around (which is reminiscent of The Stand.
The next night I had a dream that I was in a house that closely resembled my grandparents' old house from when I was a child. I was hanging out with my two older, muscular, well-tanned, bleach-blond haired brothers?? We ordered a pair of hookers and proceeded to gang bang them. For some reason we murdered them. Then we chopped them up into various body parts and bagged them (with clear trash can liners). The parts, legs and torsos and what not, were then scattered in different rooms. I was on mop detail as I recall cleaning up blood in one of the bathrooms. The floor of the bathroom was a sea of bloody water, much like a bathtub overflowing. I was barefoot and I didn't enjoy getting the bloody mop water on my person. Then I also had to go pay for the hookers. (shouldn't this be done up front?, I don't know hookers) Anyway I had to pay for them in the reck room at a payment station that was set up against the far wall. There was a counter top, drawers, a monitor and various items. The transaction was paid for on a credit card style verifon/zon with some sort of debit/membership card (which had teeth like a RAM chip and a Smart Chip!
Then I lost time. We were now in the backyard which looked like my backyard. Some cops separated us and asked various questions. I remember overhearing them discuss how they didn't buy our stories one bit. After that things got fuzzy.

I'm not sure what all that means, maybe I should avoid all this heavy drinking, staying up late and downloading graphic porn off the net. Some of those rough, hardcore German ones are just sick dawg.

-Zosie

You are entitled to your opinion (no matter how wrong it is)
---
December 17th, 2003
History Repeats Itself

Last year it snowed on Dec. 5th, the first snow storm of the year. History repeats itself as the same thing happened this year. I got out of class last year (on a thurs) This year I was not so lucky since it was a Friday and Saturday.

Last year I saw Lord of the Rings The Two Towers on the opening Wednesday one week before X-mas. History repeats itself once again as I saw Return of the King with Marty, Rick and Layla tonight on a Wednesday. We went to the AMC Hoffman in Alexandria, Va. We planned it, purchased tickets online and arrived an hour and a half early. That was great since it took me 25 minutes to finally park my car. What a waste of time and gas. The ticket process was the exact opposite. I walked up, placed my credit card into the machine and it spit out my ticket.

As far as the movie is concerned, it certainly lived up to the hype. I won't say too much about it because I don't want to be a part of the millions of internet geeks who logged on Wednesday night to post their elaborate and expansive critiques on the film. I was impressed with the first two movies. This one blew me away. Gorgeous landscapes, great actors and battles on scale like I have never seen. I can say I have never sat in a theater for almost four hours (the trailers included) and not felt the need to stretch, go to the restroom or just take a break. I was thoroughly impressed. Go see it.

And to rehash something I wrote last December - You got this Frodo who takes on the awesome responsibility of bearing the ring. A fellowship of different individuals rallies around him to lend support for this arduous task. He has this long journey and heavy burden on his shoulders. He ends up climbing a mountain and entering a fucking volcano and these guys can't even buy him a pair of shoes. What's up with that?! Hook a brother up with some kicks, get this dude some keds or lugz or something, please.

-Zosie

You are entitled to your opinion (no matter how wrong it is)
---
December 15th, 2003
Independence In December

You always here about Christmas in July, this is my Independence in December. Sweet freedom is upon me. School's out for winter! Today was my last day this semester. I turned in my final paper for my History of Photography class. Then I picked up my GD II journal and artwork. I received an A in the class. I didn't want to look in the notebook until after my next final but I knew the curiousity would kill me so I did. I was pumped all day and that only fueled my fire. I sat down at 4pm and studied some more for my Spanish final. I went into my Spanish class at 6pm for the exam and I aced it. For the 4th time, I picked the right classes this semester, I got great grades, I didn't have to use a gun and I did the right thing. It was a cold, dark night on campus. I took in a deep breath after my finals, smiled, and walked out on top tonight.

It was a bittersweet ending to another great season. I don't know if I'll have all of my classmates in the same classes over the next two semesters, so I felt a little sad as this semester and year comes to an end. My classmates and friends in Baltimore County are one fine group of individuals, I'll miss these days in the years to come.

Now I return to my shire, my home on the edge of the Piscataway Stream Creek Valley, and the Southern Maryland Forest. I look forward to some final holiday shopping, cleaning up my house and some time spent at home to myself. I also look forward to seeing family and friends for the holidays.

-Zosie

You are entitled to your opinion (no matter how wrong it is)
---
December 14th, 2003
Have You Seen Me?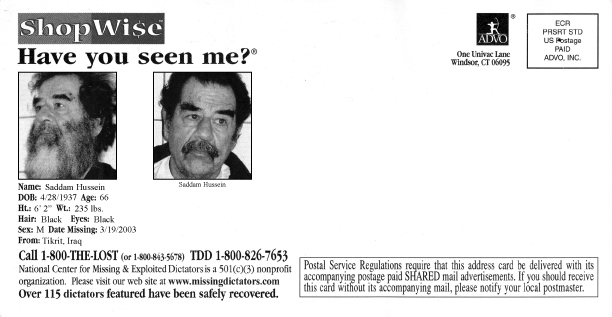 -Zosie

You are entitled to your opinion (no matter how wrong it is)
---
December 9th, 2003
Final Daze

Today was my last regular day of class. All I have left is a Spanish final and a History paper due on Mon the 15th. I had told myself I would get a jumpstart on all the projects and have the weekend or at least monday free. I also told myself that if nothing else I would like to be well rested for today's round of classes. Like most of the tuesdays and thursdays this semester I didn't get much sleep last night. I tried to give myself at least 3 hours, but I tossed and turned all night. I busted my ass to study and finish my projects. I am also a perfectionist and it's hard for me to not leave well enough alone.

I had everything thrown at me today, my brochure was due for GD III, I had a final test in my Photo class, the CD project due for GD II, hell, I there was also an earthquake! Anyway I did pretty good under time constraints and feel relieved right now. Here are some links for some of my art work from this semester. This will also appear on my online portfolio.

Visual Literacy Book Jacket
How Magazine Cover
Brochure Outside
Brochure Inside
WE Festival CD Cover
WE Festival CD Tray Card
-Zosie

You are entitled to your opinion (no matter how wrong it is)
---
December 1st, 2003
That Championship Season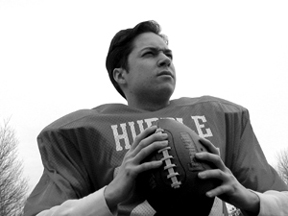 I can't believe it's December. It seems like it was just yesterday when I was at the beach for my summer vacation. Now the fall 2003 semester is winding down for me and I have almost completed my 4th semester at UMBC. The past two years have gone by pretty quickly. It's no surprise considering I have submerged myself in school and the work that goes along with it and managed to work a job at the same time. Time flies when you are active.
All in all, things are hectic but well. As usual I secure a good grade in every class by this point and put myself in a position to get an A if I finish up strong. And if something goes tragically wrong, I would still pass the class with a decent enough grade to be able to move on. But my style is to finish with A's.

I am eager to write my review of the year, but it seems appropriate to leave it for the end of December as I did last year. For now I can honestly say these have been two spectacular years, I'll never forget this period of my life.
-Zosie

You are entitled to your opinion (no matter how wrong it is)
---

Dan Fogelberg - Same Olde Lang Syne


You are entitled to your opinion (no matter how wrong it is)
---
Home | eJournal | Archive