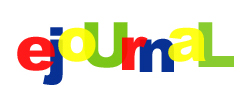 Home | eJournal | Archive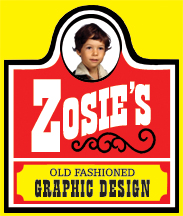 February 2004
Audio: 311 - Love Song, Level 42 - Something About You, Jackson Browne - Lawyers in Love, Rockapella/Acapella Cover Songs
Video: The Critic Seasons, The Missing, Somewhere in Time, Classic Simpsons Episodes on FOX 11pm
Games: True Crime, Manhunt, Midway Arcade Treasures
---
February 26th, 2004
I see dumb people, they're everywhere

All I've heard about all week is Bush/the Government vs Same Sex Marriage, the Passion of the Christ and Censorship Issues. With that in mind, and having read Craig's recent jounral, I'll go on a short rant since 1)I am overly opinionated and enjoy having my voice heard, 2) there are no original ideas or thoughts in the world so I always do what others do, and 3) Craig made some good points that I should reiterate.

The first was the reviews and the 'public's' reaction to Passion of the Christ. It just amazed me that I actually heard people whine about how they felt sick or cried and the graphic or violent content...you think? Cause I thought with Christ and the bloody Roman Empire, it wouldn't be a pleasant flic, I thought he'd spend the movie engaging in various follies while chasing Drew Barrymore around set to popular rock hits, damn.

The next was the government making a big stink about same sex marriage. To agree with Craig, people shouldn't care what other people do. I've always believed in the 'to each his own' mentallity. People just need to mind there 'bidness'

And the neverending issues of political correctness and censorship. This country has become way to hyper-sensitive. I noticed it with my fatty-ex, people are just way too reactionary and overly sensitive these days. When I arrived to school today, Foo Fighter's cover of Darling Nikki was coming on the radio and they actually garbled the word masturbating. It's an insult to our intelligence when they do that. Howard Stern's show is being taken off because it doesn't fit programming standards. The more they continue to censor everyting we see, hear or read, the more they will continue to try and take away our basic freedoms. Dennis Miller said it best in one of his recent comedy series: "All this censorship and political correctness is just inverted McCarthyism." Alot of it is our the fault of our parents' generation. My parents are pretty good, practical people, but many of the Baby Boomer generation were bigots towards homosexuals and notorious racists. They preach to us how to act and talk but have only come across to me as fake ass hypocrites. They have been so worried about things like what can be shown on tv or heard on the radio, marital traditions, or Christianity, they have forgot that many other cultures are so far ahead of us by forgetting about old, outdated traditions, pratices and beliefs.

One of the main points is that our priorities haven't been straight for quite some time. Everyone's more worried about a breast exposed for a few seconds on tv rather than the educational system or proper parenting. But I too have to be careful, I say the wrong things and they'll probably censor or deport my ass.
Like George Carlin said - "I have this moron thing I do, it's called thinking! I'm not a very good American because I like to form my own opinions."

-Zosie

You are entitled to your opinion (no matter how wrong it is)
---
February 25th, 2004
Fucked up list

I stole this from Craig who stole it from KAJ etc, etc.
Step 1: Open your MP3 player.
Step 2: Put all of your music on random.
Step 3: Write down the first fifteen songs it plays, no matter how embarrassing.
Here are my songs:
1. Staind - So Far Away
2. Dashboard Confessional - Hands Down
3. Wham - Like A Baby
4. Mike Watt - Sidemouse Advise?
5. Save Ferris - I'm Not Crying For You
6. Smashing Pumpkins - 1979 Acoustic
7. Rehab - It Don't Matter
8. John Denver - Country Roads
9. Ace of Base - Don't Turn Around
10. Reliant K - Charles In Charge
11. Herbie Hancock - Rock It
12. Linda Ronstadt - You're No Good
13. Starship - Nothin's Gonna Stop Us Now
14. Joan Osbourne - Right Hand Man
15. Shannon - Let The Music Play
That's why stations have formats

-Zosie

You are entitled to your opinion (no matter how wrong it is)
---
February 17th, 2004
The things you own

I cut back on shopping, especially on CD's and DVD's. But that just means a stockpile of goodies has built up during my commerical absence resulting in a need to spend money on products I have little or no time to use or enjoy. It's like every time I think I'm out, they pull me back in.

So I've had my eye on some juicy box sets such as GIJoe Season 1, Transformers Season 3, The Futurama Sets, The Critic, Dave Chapelle Season 1, Good Times, What's Happening, and I'll piss myself if they ever release Melrose Place.

A special mention for some 'urban features' I just liked the titles.
I Accidentally Domed Your Son.
That's Just Crunk. (CD)

-Zosie

TV respects me, it laughs with me, not at me
---
February 15th, 2004
Wake up call

"You want a prediction about the weather, you're asking the wrong Phil. I'll give you a winter prediction: It's gonna be cold, it's gonna be gray, and it's gonna last you for the rest of your life." - Bill Murray
That about sums up the way this past week felt. I had a relatively depressing week. I came back to school this semester rested and prepared, and with a convenient schedule for a change. But I have three classes that are basically electives/requirements. I only have one GD class and I don't get to see some of my friends who are in the first section. In addition to that, my section will meet now usually once a week. So I started to get the feeling that I wont see my classmates as much as I had last year. On Monday the 9th I finally saw my friend Annye. She told me this might be her last semester at the school and that she might possibly move as well. That information and the reminder that this is my last year brought me down. I had a pretty good day, but still felt a certain sadness, emptyness, and dare I say lonelyness inside. I really felt the squeeze from winter's cold, gray grip.

In addition to that my health has deteriorated over the past few years. Alcohol, lack of exercise, a poor diet and lack of sleep have finally taken their toll on me. I've had a nagging cough for a few weeks that required a rare visit to the doctor's office. I go to the doctor maybe once every two to three years. I needed some antibiotics and cough suppressants. I also had elevated blood pressure. In addition to that I just don't look very good. I'm not quite the young, virile guy I was just two years ago. I have been sleeping better since the holidays, but that wasn't good enough. So I immediately stopped drinking beers again (I had taken a 2 and 1/2 break last fall starting on Labor Day). I also changed my diet and started exercising again.

All this was just reminders that I need to take care of myself and that changes are inevitable. One thing that I can count on staying the same, is the constant changes. On that note I'll dedicate these song lyrics to a good friend:


Hey Sweet Annie, Don't take it so bad
You know the summer's coming soon
Though the interstate is choking under salt and dirty sand
And it seems the sun is hiding from the moon


Your daddy told you, When you were a girl
The kind of things that come to those who wait
So give it a rest girl, Take a deep breath girl
And meet me at the Bay State tonight


And the snow is coming down On our New England town
And it's been falling all day long
What else is new, What could I do
I wrote a valley winter song, To play for you


And late December, Can drag a man down
You feel it deep in your gut
Short days and afternoons spent pottering around
In a dark house with the windows painted shut


Remember New York, Staring outside
As reckless winter made its way
From State Island to the Upper West Side
Whiting out our streets along the way


And the snow is coming down, On our New England town
And it's been falling all day long
What else is new, What can I do
But sing this valley winter song I wrote for you
Fountains of Wayne - Valley Winter Song

-Zosie

You are entitled to your opinion (no matter how wrong it is)
---
February 9th, 2004
Coz they are good to us


Quiznos.com Check out the We love our subs commericals, similar to the ones on tv. The guys running Quizno's are smoking some mad crack.
Top 10 Worst Movies Ever Made. Not sure I agree on Halloween III
Or buy all of the worst movies ever made. I actually own some of those. Howard the Duck is actually one of the best movies ever made. How could you not like a movie about a man-duck brought to earth who wants to bang Lea Thompson, kinda kinky.
The oldest profession in the world will pay your tuition. Speaking of kinky stuff, can you pay someone for sex with paypal?

-Zosie

You are entitled to your opinion (no matter how wrong it is)
---
February 8th, 2004
Song of the Year

Every year I attempt to pick the best song of the year; a song that is dynamic, groundbreaking, inspirational and powerful. Best song of 2003 goes to...We have a split. I figure if the NCAA can had a split National Football Championship and the NFL had co-league MVP's, than I should not have to go through the annual, painstaking, laborious task of being decisive.

The Best Song(s) of 2003 goes to
The Flaming Lips - Yoshimi Battles the Pink Robots Pt. 2 and Outkast - Hey Ya!

-Zosie

You are entitled to your opinion (no matter how wrong it is)
---
February 1st, 2004
Super Sunday


The Super Bowl was really good. I had predicted that both the Panthers and the Patriots would win the conference games and would meet in the Super Bowl. I also predicted the Patriots would win. I also predicted that it would be an entertaining game based on my every other year theory. So I think I am owed a congratulations and perhaps a round of applause. Damn I'm the man.

Anyway, it was one of the better bowls I've seen (from my lifetime). I liked the Rams/Titans game and the Patriots/Rams game although most feel they were not entertaining until the end. I think overall this game ranks up there with the Giants/Bills bowl from 91, the Broncos/Packers bowl from 98 or the four Redskins bowls for personal reasons. What do you think and which are your favorites if any?

As I mentioned before, I was a little apprehensive about this super sunday with similarities to the one two years ago, but no flu, robbery or crazy women to deal with. But it was uncanny how the game ended with a Vinatieri field goal like the one two years ago, deja vu. I thought there was a chance it was going into overtime.
I think the Panthers lost because they were distracted by all the nudity and made some bad decisions with the pressure at the end. They called a time out and kicked the ball out of bounds giving away the chance to take it into OT. There wasn't alot of talk about the streaker, there seems to be a lot of fuss over Janet Jackson's breast. I think people aren't comfortable with the combination of nudity and men banging into each other, but that could be a separate issue. I just imagined thousands of internet geeks going on search engines right after halftime and typing in:
Janet Jackson + OOPS + Nude + Nip Slip etc...
Then I imagined George Carlin responding to the term wardrobe malfunction...'Bullshit, Boob Pops Out!'
-Zosie

What's the score? Nothin to nothing. Who's winning? The Bears...
---

Coldplay - Clocks

---
Home | eJournal | Archive