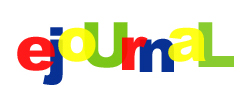 Home | eJournal | Archive
January 2004
Audio: Talk Talk/No Doubt - Its My Life, Time Zone - World Destruction, Flaming Lips - Race for the Prize
Video: Strangers with Candy Both Seasons, Vision Quest, Teen Wolf
Games: True Crime, Manhunt, Midway Arcade Treasures
---
January 27th, 2004
On A Vision Quest

I'm on a Vision Quest, I'm trying to find my place in the circle. Or perhaps to paraphrase Mathew Modine, 'I'm out there looking for all the answers, I don't know the questions.'

Just like last year and the years before I'm still the January Man. Fresh off another successful semester and the holidays, I enjoyed my birthday and a rewarding winter break. I aced all 3 of my Graphic Design classes and my supporting art core classes but there's still alot to do. I know I want to have fun this semester and this year as I have with 2003 and 2004. I have to admit I felt very nervous about this year during the break. For some reason I kept having nightmares about failing and all those odd dreams where you are late to class, or you are called out for being unprepared. I had this sinking feeling that I either wouldn't make it or that things would not live up to my expectations.

This semester has started off similar to previous ones and yet has its own flavor as usual. It's been a cold, snowy start. It's kind of funny since cold, snowy winters had gone away for a few years and returned in 2002 when I started UMBC. I've seen lots of familiar faces but still have a few faces to see. It was very redundant having Spanish again, having an art history class with the same Professor in the same room again and GD class in the same room again (for the fourth time). It's also kind of sad that some people aren't in my classes, and some graduate soon.

Ultimately I know there was a sense of loneliness during the break and now as I start the semester. I'm usually alone and used to it, but there's just this odd, quiet and lonely feel to this year. I do know I don't want to burn out, but more importantly, if this is my last year I want to make the most of it, have fun and go out as a champ.
Once again I leave you with this (but with a little extra attitude this time):

"Please choose a piece of artwork from the slide carousel and write a 2-4 page paper, be sure to place the piece in its social and theological contexts..."

"The art is nominal. The art is vaguely familiar, and I've been doing it for too damn long."
-Zosie

I'm dyin Mr. Tanneran, like that girl in the poem, only quicker, and with a hard on...
---
January 18th, 2004
'And that's the way they became the Brady Bunch'



Or "Breakin' rocks in the hot sun, they fought Ty Law ,and Ty Law won." Or "I, I'm a little divided, Duce Staley runs away and leaves it all behind". I got off of work early this Sunday, about 2:30 pm. I went straight home and watched the AFC Championship and that Tom Brady/Ty Law/Patriots magic. Later I watched the Eagles choke against the Panthers in the NFC Championship. "I hate the fuckin' Eagles man", so got a pizza, some wings and some beer and had a good ol' time. I had picked both teams to win prior to the games, because I'm the man. If my theory is correct that every other Super Bowl is good (the even years), then this one should be a good contest.

Yet I'm a little apprehensive as I am reminded that the last time we had an early Februrary Superbowl was in 2002 (due to everything being pushed ahead one week because of 9/11). And wasn't it Tom Brady and the Patriots who went to and won that game. I started school, had the flu, got robbed at work and lost a girlfriend all at once. I doubt history will repeat itself in a severe manner like that, but I've been feeling a little under the weather lately and I start school next week.

I should be off for the game like last year. I hope to watch the game with some friends. Hopefully if I invite friends over, there won't be an ice storm to cancel the plans like the Titans/Rams game from 2000. Infact, I don't know if I can have a complete experience unless I'm in watching the Superbowl in Craig's old room in Brandywine and Terrell Davis is in the game. At least with Carolina, we'll have Rod Smart 'He Hate Me' in the game and that might be good enough for me. Give it to He Hate Me, not sure if that has quite the same ring to it.
-Zosie

You are entitled to your opinion (no matter how wrong it is)
---
January 15th, 2004
It's Brutal Out There

Oh those back east winters...I say that like I've spent time out west. It's been brutally cold here, to point where I come in from outside, take off my jacket and exclaim that 'I've been brutalized.' I've spent most of the winter break at home or close to home. I've only worked a few days a week and cut back on shopping and wandering around. The reasons are of course to give myself a break, my car a break, and to avoid the weather. I've seen some single digit days with sub-zero wind chills. It's really cool when you can buy a case of sodas, put them in your trunk, and when you get home they're cold enough to drink.

The time at home and R&R has helped. The winter break is only about six weeks and I start class on the 27th. I plan on enjoying the rest of this vacation.

-Zosie

You are entitled to your opinion (no matter how wrong it is)
---
January 13th, 2004
Holy Shit!

On January 13th, 2004, a fuel truck flies off of I-895 overpass at 3pm and land on I-95 at the Howard/Baltimore County line and explodes. A few people are killed and a hugh fire ball destroys all the vehicles.
Washington Post Article I was cleaning my house and saw it on the news. It was really freaky because I was just there the night before on the way to Craig's for his birthday. Plus the news footage shows an empty highway past the accident since I-95 was shut down. The exit for my school is seen 1 mile up in that footage. Holy shit, ECW, ECW...

-Zosie

You are entitled to your opinion (no matter how wrong it is)
---
January 12th, 2004
Happy Birthday to Craig

Craig now joins me in the march towards bitter aging and slow, morbid decay. Happy Birthday friend.

-Zosie

You are entitled to your opinion (no matter how wrong it is)
---
January 7th, 2004
Sporting News

Breaking News today in the sports world, Zosie is expected to return as a Redskins fan in 2004. In a lucrative deal, Zosie is expected to make $0 Million over five years. Multiply that 0 by the amount from Reebok and other promotions and you get alot.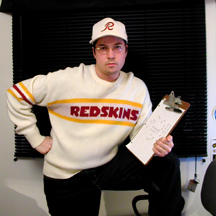 In other related news, Zosie is said to be very shocked yet excited about the return of Joe Gibbs as the head coach of Washington Redskins as indicated in the picture above.

-Zosie

You are entitled to your opinion (no matter how wrong it is)
---
January 3rd, 2004
Happy Birthday to Me

The holidays are not complete until I have thoroughly enjoyed this special day, January 3rd, my birthday.

I have never worked on my birthday. In the days of public school, I used to go back to class typically on the 3rd when the holiday break ended. This year I took off of work for four days, the 2nd to the 6th, I ended up getting off the 2nd through the 9th!
Last night I decided to go to college park. The weather was pleasant and there was little traffic at rush hour. I went to CDepot and made $8 on selling some junk, then I promptly spent it on a $7.99 used copy of the Flaming Lips Soft Bulletin. Alan was right, it's a pretty good CD, I didn't like it as much as the Yoshimi album, but it's worth the buy, especially when it's free.
Next I wanted to go to IKEA. I had never been there before, and it was kinda fun. Lots of families and little kiddies running around looking at Swedish furniture, pairs of men in their 20-30's talking while sitting on beds in little bedroom sets. IKEA was very post-modern, if I ever get some serious cash I'll go back and but lots of furniture. I bought some of those rice paper shades and that was all.
I made my way to Arundel Mills next. The traffic and parking sucked there, I had forgotten that it was a Friday night. I took my hooded sweatshirts back and got the appropriate sizes. Apparently hooded sweatshirts are called hoodies these days. I did a little light shopping and enjoyed the rest of the night at home.

On my birthday I had a spectacular seafood meal at Red Lobster (just like last year) with my parents. I also enjoyed some nice drinks and the NFL Wildcard Playoff games. Like Christmas, much generosity as the gifts were plentiful. I hung out with Craig in the evening and just chilled.

-Zosie

You are entitled to your opinion (no matter how wrong it is)
---
January 1st, 2004
"And though the faces may have changed, the hassles are just the same"

Happy New Year! Just as I had said last year, "Another year flew by faster than the one before it and another year of the same 'ol shit to look forward to. Meet the new boss, same as the old boss."

And as stated last year, I don't make New Years Resolutions. I never have, probably never will. I just chip away at things and remind myself to do things over the course of the year. I think of things to accomplish but don't feel the need to write them down. Alas, One is too lazy to write these things down. Plus I don't like society forcing a dated/time sensitive 'TO DO List' on me.

I can think of some practical ongoing goals I've had.
-I will continue try and get a normal sleeping pattern in place and get into better shape physically.
My watch tells me it's time to graduate college. I have 7 classes/ 2 semesters left.
-I plan to prepare a speech for my graduation, deliver the speech at a makeshift press conference and then proceed to celebrate with some sort of festive party like gathering. What do you think of that?
- I hope to add some kind of [Music/Movie/Game] recommendation to my ejournal entries as I have noticed them on other peoples journals.

-Zosie

You are entitled to your opinion (no matter how wrong it is)
---

Journey - Only The Young


You are entitled to your opinion (no matter how wrong it is)
---
Home | eJournal | Archive