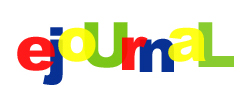 Home | eJournal | Archive
---
July 31st, 2003
Wish I Was Here

Come join me for a few boat drinks and enjoy the rest of this summer while it lasts.
Get Out of My Dreams, Get Into My Car...
-Rich


You are entitled to your opinion (no matter how wrong it is)
---
July 30th, 2003
Stud
This one's for all the ladies out there. I'm a senior now, I'm a single successful guy. I'm a bachelor (obviously, I'm working on a Bachelor's Degree)
Tonight I put on a small mesh style t-shirt I've had since the 1980's and placed a stud finder in front of my chest. A stud finder is used to locate studs behind drywall. While holding the button down, the red lights will come on when a stud is located.
I placed the stud finder in front of my chest, depressed the button, it sounded, and the red lights came on. Stud
I thank you.
-Zosie


You are entitled to your opinion (no matter how wrong it is)
---
July 27th, 2003
'Beach Towels as Low as 4.99, NO Vacancy, God Bless America'

If you're looking for me, you better check under the sea, cause that is where you'll find me. I requested the weekend off in advance with the goal of hitting the beach again. Craig was game and we planned it. I used my trusty cable modem to look up toll-free numbers to various motels while using the phone at the same time. I'm really liking this. Most places were all booked up well in advance and/or had a 2-3 night minimum. I found a one-night room at the Georgia Belle for Saturday, I found it because I'm still the man. The last time I went on a trip with any of my best friends it was to Aaron's wedding, fitting the place I found was the Georgia Belle. In the mid 90's I would have called that 'workshop' and sure enough, the confirmation code I received for the room over the phone was...'00311'.

We left early but everyone on the east coast was heading to the beach so traffic was a little heavy. Plus idiots always have to have accidents when I need to get somewhere. Why can't they push these folks onto the shoulder, the needs of many outweigh the needs of the few. And finally after 1:30 we got there, and the weather was gorgeous. You couldn't have ordered better weather. Anyone who doesn't understand my desire to go and enjoy the beach for a weekend can kiss my ass cause I'm stylin' and profilin', woooo!
I got some oil and got my chest real greasy for tanning and popped in my Rich B. Ornate Experience CD for kicks, much to the amusement of Craig. We got some seafood and hit the boardwalk. Traffic once again ate up some of our time, but between both days we had a good time.
The waves were great, the beach was clean, the sun was bright, and there was ass in every direction. All that equals a good trip. Although we came to one conclusion. Many of the girls could be like 14 yet appear to be like 20. This is somewhat misleading and possibly hazardous. We decided these cutie-pies need born on dates. There needs to be some kind of branding so I know when I'm being a creep. You think the girl sticking her tongue out at you with the barbell stuck through it is saying hi, but most likely the 13 year old punk sitting next to her that looks like eminem wearing a sleeveless West Coast Choppers shirt is probably her boyfriend.

All jokes aside it was great to get some R & R and vacation time with a good friend.
Also! I noticed on the convention center marquee that Gallagher will be in Ocean City on Aug. 8th. For those who actually read this, let me know if you are interested. I would be willing to drive, plus I have industrial clear trash can liners.
-Zosie

You are entitled to your opinion (no matter how wrong it is)
---
July 18th, 2003
The Tide is High but I'm Holding On (or You Take Your Car to Work, I'll Take My Board)

I had three days off in a row this week (Wed-Fri). All I had on my mind was getting the hell out of here. I have two ways to fight my bad season, one is love, the other is to leave town. What do you think would happen if both occured simultaneously?
Wednesday was a regular day around the house, and I wanted to leave for the beach on Thursday. I had to go to the dentist and get some work done on my car which prevented this. Plus I was so exhausted I took a nap until Smackdown came on.

On friday morning I hesitated in the morning but decided to go anyway. My grandparents were there so I wouldn't be all alone or without a place to stay. Somehow the lyrics of Bananarama motivated me, yet never before have the lyrics to cruel summer fit so elegantly:
"The city is crowded, My friends are away, And I'm on my own
It's too hot to handle, So I got to get up and go"

It was a beautiful day and I didn't have to work until 5pm on Saturday so I needed to reach the beach. It was a nice day trip. Traffic wasn't too bad, most of the idiots were at that summer sanatarium concert. I avoided lunch, I thought it best not to make any stops. Plus I thought I could get some little burgers and fries from The Little Tavern. I could head straight to the sand, have some burgers, some beers, my fucking troubles would be over. I got there around 2:30 and noticed an odd paintjob on the Little Tavern. When I drove up to it, I was shocked. It's now 'Bahama Mamma's Crab Shack'. I was so upset I wanted to punch a plastic moose right in the face. I guess my friends win that debate, If "Little Tavern had the best little burgers on the east coast", they'd still be open.

My grandfather had prepared a better lunch for me anyway and I still got some quality time on the beach. Then in the evening those wonderful thunderstorms rolled through. The rain stopped just as I arrived at the boardwalk while blasting my 'Glenn Frey - You Belong To The City'. I got some Tony's pizza and a frosty Heineken served by one of many female Russian servers. Then it was off to the 2,000 sunsations shops and the skate shops. This year the new thing is girls shorts with words on the back like 'naughty' and those 'West Coast Choppers' Shirts. I spent some time checking out all the T & A and giggling at Serial Killer t-shirts.
Alas, One felt too sleepy to drive home on a dark, damp evening. Plus I noticed an orange moon rising over the ocean. I know from my studied that it's just man-made chemicals in the air that cause the moon to appear orange, but I took it as a sign (like in Final Destination 2). Creedence lyrics came to mind "Don't go round tonight, it's bound to take your life, there's a bad moon on the rise."

So, I stayed with my grandparents. I had my sun & fun, not to be confused with Spurrier's Fun & Gun. It's neat to see the little changes that happen each year in this resort town, some things change, some things never change. It's times like these you learn to live again.
-Zosie

You are entitled to your opinion (no matter how wrong it is)
---
July 14th, 2003
Something's Better Than Nothing
As usual I always have interesting stories and topics to discuss since I deal with the public. Since DVD's became the dominant form of home video, I get these lovely complaints about Widescreen formats.
"I'm upset, someone chopped off portions of my movie, I want my money back."
"No, no one 'chopped' anything off your movie. It's not a tree limb, it's a movie." No one has placed black bars on top of your movie either.
So, once and for all, I can finally put to rest this debate over which is better: Full Screen or Wide Screen. I replaced my VHS copy of Wild Things with a DVD copy. I skipped to my favorite part and noticed something different. The widescreen version features a little more of Denise Richard's ass. There is no debate when it comes to this. Given the choice between ass or no ass...I choose ass. Something is better than nothing. The challenge now is to watch more DVD's and see what else I've been missing. It doesn't get more shallow or low-brow than this...
Denise Richards #1 Full Screen
Denise Richards #1 Wide Screen
Denise Richards #2 Full Screen
Denise Richards #2 Wide Screen
-Zosie


You are entitled to your opinion (no matter how wrong it is)
---
July 13th, 2003
A Storm's Comin', His Storm
Wicked storms rolled through on Monday & Wednesday. On Monday my dog got sick because my mom continues to avoid turning on the AC. She force fed him his meal, and then he walked around panting and disoriented in a hot ass house. Just keep in mind that compared to humans, things like extreme weather conditions are magnified 10 times for pets. So he became ill and after all hell broke loose with the weather, we attempted to go to Coolridge Animal Hosp., but a tornado had destroyed part of the airport on Piscataway Rd., picking up planes and knocking down wires and a roof. So we backtracked and went through the back roads near Cosca Park. It was like a fucking war zone.


I remember thinking about how back when I was a kid, weather was never this violent. Thunderstorms were not as bad as they are now and tornadoes were un-heard-of. Reflecting on better days makes me want to lay on my basement floor with my headphones on and listen to Bob Dylan sing 'The times they are a changin'.


Speaking of change, I received my Cable Modem today, another step taken to join others in modern technology. $20 for the first 6 months, can't beat that deal. Let those porn downloads and late nights keep on rolling. Good Times!
-Zosie


You are entitled to your opinion (no matter how wrong it is)
---
July 8th, 2003
Dancing In The Dark

I get up in the evening, and I ain't got nothing to say
I come home in the morning, I go to bed feeling the same way
I ain't nothing but tired, Man I'm just tired and bored with myself
Hey there baby, I could use just a little help


You can't start a fire, You can't start a fire without a spark
This gun's for hire, even if we're just dancing in the dark


Message keeps getting clearer, radio's on and I'm moving 'round the place
I check my look in the mirror, I wanna change my clothes, my hair, my face
Man I ain't getting nowhere, I'm just living in a dump like this
There's something happening somewhere, baby I just know that there is


You can't start a fire, you can't start a fire without a spark
This gun's for hire, even if we're just dancing in the dark


You sit around getting older, there's a joke here somewhere and it's on me
I'll shake this world off my shoulders, come on baby this laugh's on me


Stay on the streets of this town, and they'll be carving you up alright
They say you gotta stay hungry, hey baby I'm just about starving tonight
I'm dying for some action, I'm sick of sitting 'round here trying to write this book
I need a love reaction, come on now baby gimme just one look


You can't start a fire, sitting 'round crying over a broken heart
This gun's for hire, Even if we're just dancing in the dark
You can't start a fire, worrying about your little world falling apart
This gun's for hire, Even if we're just dancing in the dark
Even if we're just dancing in the dark
Even if we're just dancing in the dark
Even if we're just dancing in the dark
Hey baby


Bruce Springsteen - Dancing In The Dark

-Zosie

You are entitled to your opinion (no matter how wrong it is)
---
July 5th, 2003
Lame Duck
I worked on the night Independence Day. I really should have celebrated my independence by quitting that stupid job back in June. But I got bills to pay fool, I gotta pay my baby's mamma. Anyway, back in late June I did make the effort to organize a list of places to apply to, get some applications and I turned some in. I don't really believe in quitting until I secure another job. I'm still part time and work knows I've made my committment to finishing college. That paired with getting robbed and turning in applications sends the message that I don't intend to stick around. So I get to enjoy the benefits of being a lame duck, I can serve out the remainder of my term with...you guessed it...Minimum Effort, Maximum Joy.


In other news, I finally saw Matrix Reloaded with Marty on the 1st. I had someone tell me it was the worst movie she ever saw. That's why I don't put too much faith in the opinions of others. My opinion is worth its weight in gold, believe that playa.
I thought it was 'hella tight'. The two big fight scenes and the freeway scene were great. With a 'R' rating I would have liked to have seen some skin on Carrie Anne Moss in the sex scene...The Matrix: Drop a Load on Her.
I also saw Terminator 3 (or T3 Rise of the Machines). What's with all this abbreviation. X2, T3, spell it out. Trust me, there's enough space.
But you know you're in the modern era when a terminator movie opens with a naked female terminator and features Claire Danes as one of the main characters. I liked it, I think it should have been longer with some slower, more dramatic parts like the previous ones. It all took place in one day so it moved quickly. Plus it didn't have the judgement day score like the others, you gotta have that, powerful music.
-Zosie


You are entitled to your opinion (no matter how wrong it is)
---
July 1st, 2003
Resurrected and It Feels So Good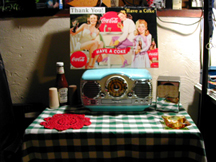 I fought a war against the clutter of house. I spent some hot, sweaty days slaving away in the crawlspace or underhouse throwing away trash and junk covered in mold. When you find civics and english homework from your freshman year of high school and the pages are mildewed and running together, it's not hard to toss the shit. Why did I keep it in the first place? Maybe for the same reason I kept a bottle of Kona Coffee Pepsi Cola in my fridge from Absecon, NJ for over four years.


Anyway, I spent some time cleaning up and organizing the rest of my basement. One of the nice things to come out of it is the resurrection of the 'Everything's Better When Wet Cafe'. Now with a CD AM/FM retro stereo. It only plays oldies and if you try to smash it or the table it will kill you and re-shape itself.


So, if any of my good friends are interested, come on down and join me for a cold soda pop and a bowl of vanilla ice cream with green chocolate syrup.
-Zosie


You are entitled to your opinion (no matter how wrong it is)
---

Carly Simon - Coming Around Again


You are entitled to your opinion (no matter how wrong it is)
---
Home | eJournal | Archive