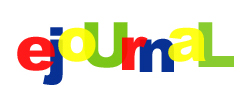 Home | eJournal | Archive
---
May 26th, 2002
The HFStival is DEAD, Long Live My Basement and Chick-Fil-A
I haven't posted anything in a while because I'm out of school, lazy and loving it. And I thought it was due time that I shared my little rant about HFS. I have hated HFS for a while and their festival this year sucks ass. I had had thought that HFS was on the verge of redeeming itself with its "Jock-less in January" program in Jan. 2002. It took them all these years to realize that the listeners don't like DJ's?...especially their DJ's. Sorry, but I hate most radio (and tv) personalities. Note I said most, not all. There are a few that I deem acceptable. I shall place them high in my rankings, and then set them to burn...
Anyway where was I? Oh, HFS has been in a routine of playing only the current one hit wonders and all of it usually sounds the same. I hear little variety and little classic modern rock. HFS, like my job, the WWE, and many other things right now, has been going downhill. The worst part about the Festival is that you used to get your money's worth. As Aaron would put it you would 'see the music'. You paid a modest fee and got to see a lot of great rock. The 2000 and 2001 festival began to display this downhill slide with higher prices and fewer outstanding bands. Here is a short list of the great bands I experienced in HFStivals past:
Jimmie's Chicken Shack, Luscious Jackson, Local H, Mighty Mighty Bosstones, Beck, Prodigy, Soul Coughing, Barenaked Ladies, Everclear, Foo Fighters, Green Day, Crystal Method, Blink 182, Live, Offspring, RHCP, Fuel, 311, Bush, Staind, STP, Rage Against The Machine, New Found Glory, Incubus, etc...
So now its this big production of 2 days filled with lots of mediocre bands and $40 a day. I found myself turned off with Eminem as their main attraction. I pictured sun-burnt white guys wearing wife-beaters, baggy jeans, fitted baseball caps and Mr. T-like gold chains shoving little girls into the muddy grounds of RFK. A sea of alcohol and piss-soaked cliches soiling the once sacred grounds where Art Monk and John Riggins made history.
My main point is that I am concerned with Quality, not Quantity. So this year I joined my best friends in breaking the tradition of going to the festival. It's a shame my run of 6 festivals in a row had to come to an end. I look towards a more simple way of enjoying my Memorial Day weekend. The same places that bring me joy when I go out with a girl. Chick-Fil-A and my basement. And if I'm feeling saucy, Chick-Fil-A and my basement all in one night!
-Zosie
---
May 25th, 2002
Indian Reservation
Raiders - Indian Reservation (The Lament of the Cherokee Reservation Indian)

They took the whole Cherokee Nation, put us on this reservation
Took away our ways of life, the tomahawk, and the bow and knife
Took away our native tounge, and tought their English to our young
And all the beads we made by hand, are now worth days made in Japan


Cherokee People, Cherokee Tribe, So proud to live, So proud to die


They took the whole Indian Nation, locked us on this reservation
Though I wear a shirt and tie, I'm still called Redman deep inside


Cherokee People, Cherokee Tribe, So proud to live, So proud to die


But maybe someday when they've learned, Cherokee Nation will return
Will return, will return, will return, will return...

Why did I post this? Don't worry about it. Just look at my hands and listen to the music, and take heed...
-Zosie
---
May 14th, 2002
Crusin'
I have a preview copy of Vanilla Sky. Thinking about the movie and its cast I wonder...If Tom Cruise and Penelope Cruz were to get married and she did the hypenated name game, would she be Mrs. Penelope Cruz-Cruise? While reading the synopsis on the back cover and reading the cast list, I was disappointed to find out that Rob Van Winkle is not in this film. Anything Less Than The Best Is A Felony
-Zosie
---
May 13th, 2002
May Recommendations
I went to see Spiderman with my Father and my Aunt Carla on Saturday the 11th. I have been a big fan of Spidey since my youth and after watching the film I have to say I was highly disappointed...I'm just jerkin' your chain, it was awesome. The cast was really good and the action was intense. Kirsten Dunst in a tight, wet, bra-less blouse was alone well worth the admission. (Just remember when you look at her with lustfull eyes, she's the little girl from Interview with a Vampire and Jumanji, now doesn't that make me feel like a dirty old man). Oh, where was I? Spiderman overall is a great movie. It stayed true to the story and was entertainment pure and simple. I would liked to have seen the Green Goblin in the traditional Green and Purple cloth outfit, but the armor costume was pretty cool in it's own right. Also I would highly recommend the DVD Transformers Season 1 Box Set. Four Discs, special features, no commercials, collectors booklet, and film cells. This might be my greatest material possession that I have. It really is more than meets the eye. That is all for now.
-Zosie
---
May 10th, 2002
Celebrate Good Times......Come On.
Well, I have registered for classes and today while half asleep I turned in my portfolio. Getting accepted (or not) to the visual arts program at UMBC will make or break me. Wish me luck, Because quite frankly...I'm gonna need it (spoken like Mr. McMahon) All that is left now is the wait. (cross my fingers) Maybe I could be studying for my finals, I have a feeling that like everything else will be done last minute. After finals next week, I will be done for this semester. When I finish finals and get the news about my portfolio, I plan on celebrating by fastening together a raft or canoe and riding it down the Patapsco River from the popular Ellicott City area all the way to the harbor. I'm not sure how I would get back to my car though. Anyone intersed in giving me a ride back to my car when I'm done or even joining me on the river trip is certainly welcome, please email me soon. Thanks.
-Zosie
---
May 10th, 2002
Wrestling Quiz Results
All in all, you're not a very nice person. Despite this,
people tend to like you. Maybe it's because you're a rebel,
or maybe it's just because you scare them into liking you.
Take The "Which WWF Wrestler are you?" Quiz.
Created by
Potman



Took the Wrestling Quiz as well, you can find this and many other interseting links at Craigerson.com
-Zosie
---
May 10th, 2002
John Cusack Quiz Results

Which John Cusack Are You?


Took the John Cusack Quiz, you can find this and many other interseting links at Craigerson.com
-Zosie
---
May 1st, 2002
May Daze
Things are going well, very busy, very tired. Juggling alot of responsibilities, but Zosie will prevail in the end. As soon as this semester is done, I can start enjoying my favorite season, the glorious spring. Until then, I will post updates and set uo the links when possible. Many of my links/pages are not up yet, so stop complaining. If you have any questions or concerns about Zosie.com or any problems, I can reply to everyone by saying this: It must be your browser. Rather than admit I haven't had time to complete my site, I will just tell everyone "It must be your browser" In computing, this simple phrase will satisfy any query. Thank you, enjoy your May
-Zosie
---
Sixpence None The Richer - Kiss Me
---
Home | eJournal | Archive