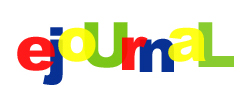 Home | eJournal | Archive
---
May 31st, 2004
Saving Ryan's Privates

Another cloudy/rainy memorial day weekend passes. I'm not sure these days which I see more of on TV, tornado warnings or terrorist warnings. It seems like 50/50, but I actually think the tornado warnings are more frequent, and thus the public is a little more desensitized towards them. When I was a kid, you didn't have to worry about the sky turning black everyday like clockwork at 4pm or 'invisible enemies'. But I guess we probably shouldn't worry about them now either.

Thursday evening I put together the shed that now resides in my back yard with some help from the parents. And I started tossing boxes into it on Friday. I put Christmas stuff in first, then an insane amount of toys, mostly star wars, ninja turtles and wrestling. Then I went to the Miller's house for the family party in honor of Albert's graduation from the police academy. And of course, when I sat down to crack open some beers and Maryland crabs, another violent thunderstorm came rollin through. Disappointed that Steve Guttenberg and Bubba Smith were not there, I still had a fun time talking to Aaron, Albert and everyone.

On sunday I went to my old elementary school's playground to re-live the cecada experience. Almost unnecessary since there are many more in my backyard. I have fond memories of when they first appeared in my lifetime. I was 10yrs old, in the 4th grade, and cecadas filled the air like snow. It was weird seeing an empty playground on a cloudy sunday and how some of the equipment and landscape changed, and how some of it never changed. I was pissed becase I almost broke my Nikon camera in the sand, damn curse of PG county schools. I spent the rest of sunday cleaning and watching tv.

Craig was nice enough to drive down on the holiday and we got a rare chance to hang out and catch up on stuff. We thought about going to see Kill Bill 2 but it was barely being played so we went shopping and watched Raw. I ended up watching it on my PC (as a 4 part mpeg, if I'm being politically correct here in these most controversial times that we live in with internet abuse and all). I actually want to make a skin flick and movie poster called 'Fill Jill' but that's another story. I guess it's good that we stayed 'local' and then watched Raw and that I watched the movie at home, what with all this crazy terrorist activity going on.
All jokes aside, it felt good to see my friends again. I've been so busy and disciplined the last few months, it was fun to take a little time out for once on a holiday weekend.

-Zosie

You are entitled to your opinion (no matter how wrong it is)
---
May 23rd, 2004
Quiero a una chica que lleve una falda corta y una chaqueta larga

Quiero a una chica que lleve una falda corta y una chaqueta larga! Loosely translated it means: I want a girl with a short skirt and a long jacket!
That's what I said on my second exam in my Spanish 201 class last month on the final essay portion and I received an A on the exam. My last final for the semester was in Spanish on tuesday the 18th. Spanish ended up being my last final last semester too. And just like last fall, I ran into Melissa on my last day and we talked about the semester for a few minutes.

For the exam (para el examen), all I needed was about a 70 and I would still get an A in the class. I fucking aced it and I am very proud of myself. With tears in my eyes and snot running down my nose from a massive allergy attack in the middle of the fucking test (las alergias), I came at it hardcore as usual and banged out a 97, the highest test score in the class by far. So fuck everybody who thought I couldn't pass my foreign language classes after a ten year gap, fuck you in ass. I have risen to every challenge thrown at me the last 3 years and I can feel content that I passed both Span 103 & 201 with A's. Chew on that cocksucker.
Fiesta para el fin del semestre!
For the end of the semester, my friend Christine threw a party at her home on Charles St. on Wed the 19th. Lots of people came and it was great. Some food from the grill, plenty of beer and liqour. Most of us played this ping pong ball beer game where you basically shoot the balls into the opponents plastic beer cup and they are forced to drink. Most of us were buzzin' and had a lot of fun. You know, I don't wanna sound like a queer or nothin', but I'm really gonna miss those guys now that summer break is here.
Fuck me dude, we ain't gettin' shit back
I've spent the rest of the week sleeping and watching tv as planned. I had an appointment with the oral surgeon again on Thurs. I only had one wisdom tooth removed last year and the rest should have been okay where they were. But it seems one on the top has ruptured through the gums at an angle pointed towards my cheek. $125 out of my pocket for a consultation/xray, I may or may not be reimbursed. This will be a cheaper and easier surgery than before, yet it's more money out of my fucking pocket. Why couldn't I have gotten proper dental care when I was younger like all the rich kids. I shouldn't have to deal with this now. That's life for you from your mid-twenties and on: constant debt, constant distractions.

-Zosie

You are entitled to your opinion (no matter how wrong it is)
---
May 17th, 2004
The Fucking Sun Will Shine On Me

That's what I said as I filmed my trip to class Monday morning...the fucking sun will shine on me, and it did. I haven't updated my page in a long time. I've been very busy and trying to enjoy what little life and free-time I have had. I've spent enough time in front of the computer for projects, papers and ebay. I've had little desire to stay up late and sit in front of the computer in my stuffy, 100 degree bedroom. Speaking of which, whatever happened to spring? I remember last year was mild and nice for a change. But this year it was back to hot, summer like weather and those fucking thunderstorms by late April.

Today was the last day for Graphic Design and my 19th Century Art History class. I was dressed in my John Cena style outfit, Gym Rats jersey, sports cap, and master lock and chain around hanging from my neck. I wanted to bust some rhymes on everyone:
Yo, monday morning, time for the final critique, look at my joints, they're unique
You spent all week reading your Niklaus Troxler book, check out my posters man, they're off da hook.
Instead I grabbed some blueberry muffins and a much needed cup of coffee. As usual I was prepared and had one of the best projects. I've turned in outstanding work the last few years, especially this semester, and I am proud of myself. And alot of people know I'm the shit now, believe that playa.
When I get around to it, I plan to re-do my site and tighten up the art/portfolio portion as well.
Here are Acrobat 6.0 PDF's of my projects from Graphic Design 4.
2004 Lyrics Calendar - Typography 7" x 7" wiro bound
2004 Lyrics Calendar - Color Type and Image 7" x 7" wiro bound
Kennedy Center Dance Series Posters 24" x 36" on bond and mounted on foam core.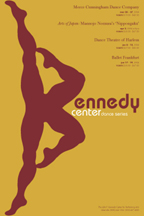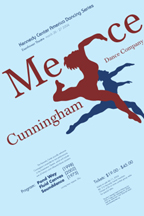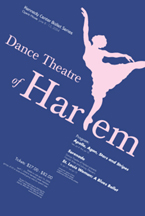 I worked hard this semester and it paid off. I turned my posters in to MBC in Columbia last tuesday and went to Enoch Pratt Library to get some more books for my print media final paper (on propaganda posters). I spent a good portion of tues, wed. and thurs. tanning in my backyard, reading and writing the paper. I turned in the paper on friday and picked up the posters. It cost alot but the results were great. I finally have some nice portfolio pieces.
I noticed that I had to get gas several times though on friday, which brings me to an unrelated topic:
When you ride ALONE, you ride with OPEC.
After being home most of the week, suddenly I noticed that gas prices were about 2 dollars a gallon now. I know about all the possible factors behind that, but realistically, everytime some cocksucker puts a fucking leash on an Arab and takes some snapshots for posterity, I gotta pay extra at the pump. I know that's insensitive, but I'm an insensitive, selfish person, what do you want from me? I'm just sick of rising costs in general and gas prices don't make my situation any easier. My long commutes are already filled with congestion, traffic jams and accidents; the last thing I need is to pay double for the experience. Gas prices were less than a dollar when I was a kid. Since I'm so upset over gas prices, maybe I'll go on ebay and sell some Pat Tillman rookie cards. I'm sure I could even pay off some of my school loan too! (I was just being sarcastic.)

Also, everytime there is an accident, the entire highway system between Virginia, DC and Baltimore comes to a screaching hault. God forbid there is ever anything catastrophic in this area, we can't get around as it is right now. I'm sick of that shit, the goddamn war, and Bush too. I do believe in war, if there is a reason for it. This whole thing has been one big debacle in a government run by fucking morons.
Everything's going up, everything's going as planned yeah.
Aside from that rant, everything is fine, fine, fine. Lately I've been watching Smallville, Sopranos, Deadwood, Wrestling and various tv shows I'll catch when time allows. Like the rest of the free world, I was curious to see the finale to Friends. But I actually taped it and watched it later, in favor of Wrestling. Most of the world diverted its attention from the civilian who got his head sawed off to enjoy the last episode of the fuck buddies. I'm special because Smackdown took priority over all of that. And I think Bradshaw chasing Mexicans around in the dark is grade A wrestle crap/it offends me as a wrestling fan material.

Well, now that the semester is winding down, I plan on working a little more and seeing people. I had some success with ebay, hopefully I can continue that this summer. I don't know if I will do an internship for sure or when I plan to start a real job, but I'm going to enjoy this time in my life for now. Everywhere I went today, the storm clouds literally broke apart and the fucking sun did shine on me. I knew this spring what I knew the last few years, that I'm still the man. And to be the man, whoo! You gotta beat the man, Whooooo!

-Zosie

You are entitled to your opinion (no matter how wrong it is)
---
May 4th, 2004
Presentations

I had two presentations today. One was a group presentation in Spanish, a mock newscast oral presentation. The other was a powerpoint presentation in Print Media for the final paper. I was prepared and did well, especially in Spanish where I received the full grade for my speech and clarity. Like last fall when I gave a presentation in Spanish 103, I was a little nervous. I don't like getting up in front of groups of people in a quiet room and talking. But I've done well with the Spanish classes and proved the critics wrong, damn I'm good.

-Zosie

You are entitled to your opinion (no matter how wrong it is)
---

Crowded House - Don't Dream It's Over


You are entitled to your opinion (no matter how wrong it is)
---
Home | eJournal | Archive