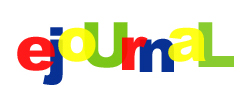 Home | eJournal | Archive
---
October 31th, 2004
It's a dead man's party, who could ask for more?

And everybody's coming, leave your body at the door, leave your body and soul at the door. (Oingo Boingoooooo)
I missed going to a my friend and classmate Jeff's party this year. He had a party up in Baltimore City at his apt. But alas the one day I was scheduled has to be Saturday. I did make it over to a party that Marty was DJ'ing. I showed up dressed up as the Rock from 1999 WWF, a re-hash of my costume from a few years ago, but what do you want from me? I worked about 9 hours and it was late and decided not to put on my Vader mask or anything to complicated for a reduced crowd of geizers or ladies that weren't well fit. The time change freaked me out for about a minute but then came in handy since it was super late.
I was happy though to have Halloween Sunday off as I watched the Redskins game, finished my typeface design, passed out candy to kiddies in my Michael Myers mask and watched some horror movies. It was cool how was finishing something really important on Halloween like 2 years ago when I did my portfolio for Nov. 1st, 2002. I did enjoy getting to go to Callie and John's party in Damascus last year with Craig. That was ja sweet.

-Zosie

You are entitled to your opinion (no matter how wrong it is)
---
October 27th, 2004
Bill Buckner...where?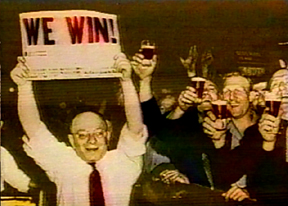 Making your way in the world today takes everything you got and taking a break from all your worries sure would help alot! I really enjoyed the World Series this year as the Red Sox had the greatest comeback in baseball history by going down 3 games to nothing against the Yankees, only to comeback and beat them 4-3 and then go on to sweep the Cardinals in the World Series 4 games to none. And Johnny Damon stepping up at the last minute was inspiring, Johnny Damon, not to be confused with the Mailer Daemon.
I was also just thrilled that the Yankees weren't in it. I remember enjoying it when the Yankees lost to the Diamonbacks in 2001 and the Marlins in 2003. I also enjoyed it when they weren't in the series in 2002. So it has been a refreshing break the last few years from having New York constantly winning the World Series. Who's your daddy?

I also filmed the Full Lunar Eclipse and thought it, along with the breaking of the curse and lots of others things, to be really bizarre and the beginning of some new era.

The playoffs were a nice way to relax after dealing with the heavy workload from school and the watching the Skins lose games they should have won. The Red Sox broke the curse of the Bambino and along with their fans told everyone to believe. It's only fitting that it happened while I'm capping off 3 successful years at UMBC, a time when I wanted people to believe in me, and a time when I tought myself to have faith and to believe...not a sermon...just a though.

-Zosie

You are entitled to your opinion (no matter how wrong it is)
---

Oingo Boingo - Dead Man's Party


You are entitled to your opinion (no matter how wrong it is)
---
Home | eJournal | Archive