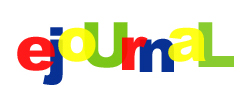 Home | eJournal | Archive
---
September 25rd, 2003
Falling Down

Traffic has been hell from the week of the hurricane up until today. The roads, congestion and idiots around here are completely pathetic, they make me sick. Last Tuesday the 16th I was 30min late to my class which affects my grade. Some idiot marked an electronic sign wrong stating that there was an accident on 695 East. When I got further up 97 and closer to 695 in turned out to be 695 West. And of course the sign near that exit was marked properly, didn't matter at that point. Had I known before I got that far up 97 I would have taken rt. 100.

Next, I left Wednesday the 17th for my Spanish class and never made it. Traffic was jammed on the B/W Pkwy as well as 95 N. I had to turn around eventually realizing I would never make it at a reasonable time. I spent 2 1/2 hours on the road to go nowhere and come back home only to then go buy some storm supplies.

Class was cancelled for Thurs., my weekend sucked thanks to the storm and no power. I started work at the hell-hole again.

Then came the worst day, Tues the 23rd. Heavy rains came in late on mon night and into the morning. A lot of the work that pepco and other crews had been doing was set back due to rain and wind. There was heavy flooding on highways and even a sink hole that opened up somewhere in Montgomery Co. I left early with hope of getting to school. I made it up 301 towards Aaron's Dad's stand and traffic was stopped. Lights were out and a bunch of cops and ambulences headed up 301. There must have been some flooding and/or accidents so I headed towards the 495 beltway. That was jammed all the way around DC due to the conditions. I eventually got off that road as well. 3 Hours Later I made it to school. I never made it to my first class once again making me look bad.

I left for school today early and I got up to Dyson Rd near my High School. Some guys in a work truck were behind me flashing there lights and beeping. They pulled up and told me my rear tire was going flat. I ran home and took my mom's car. And fortunately I had given myself enough time to make it today. Someone just doesn't want me to go to school.
From now on I will continue to get up extra early like today to prevent this bullshit from happening again. They need to make better roads, train people to be professional drivers (like myself, I thank you) or just push these accidents to the side of the road. They will still be wrecked and hurt on the side of the road, just not in everyone's way. The needs of many outweigh the needs of the few.
-Zosie

You are entitled to your opinion (no matter how wrong it is)
---
September 22rd, 2003
Goodbye To Romance

Yesterday has been and gone
Tomorrow will I find the sun, or will it rain
Everybody's having fun
Except me I'm the lonely one, I live in shame


I said goodbye to romance, yeah Goodbye to friends, I tell you
Goodbye to all the past, I guess that we'll meet, we'll meet in the end


I've been the king, I've been the clown
Now broken wings can't hold me down, I'm free again
The jester with the broken crown
It won't be me this time around to love in vain
(repeat chorus)


and I feel the time is right
although I know that you just might say to me
what you gonna do, what you gonna do
But I have to check this chance, goodbye to friends and to romance
And to all of you, And to all of you, Come'on now!
(repeat chorus)


and the winter is looking fine
and I think the sun will shine again
and I feel I've cleaned my mind
all the past is left behind again
(repeat chorus)
Ozzy Osbourne - Goodbye To Romance

-Zosie


You are entitled to your opinion (no matter how wrong it is)
---
September 20th, 2003
48hrs

The hurricane came through and destroyed most of the mid-atlantic region. I might be exaggerating there, I think it was actually a tropical storm and just knocked out everyone's power. I had went out the night of Wed the 17th and bought a few last minute things. It was funny to see people pushing and shoving to grab the last 'sump pumps', flashlights and propane tanks. And people were actually buying plywood to board up their windows, a little overkill there. Although it does appear the plastic and duct tape everyone bought back during the war 6 months ago was finally put to use.

Supposedly every store in the area had sold out of batteries and candles by tuesday. Class was cancelled for Thur/Fri so I just spent some time around the house. I watched The Perfect Storm and cleaned out my Underhouse on Thurs. By about noon the weather was nasty and there no one was outside. It was eerie to see streets, yards etc. empty and quiet on a weekday afternoon. I went outside and enjoyed the site of flying debris and the sound of 60 + mph roaring through the forest behind my house. I thought at midnight I was going to avoid losing power, then at 1am exactly it was gone. I spent Friday and Saturday cleaning up inside and outside the house. Doing homework by candlelight, cooking canned spaghetti in a pot on my grill outside, and enjoying the creepyness of the black void when I stepped out onto my lawn. I finished an assignment saturday night and just as I put the last piece of scotch tape on it, the power clicked on at exactly 1am. It was out for me for 48hrs, just long enough to ruin what was supposed to be my last weekend off before working on Sun. the 21st. Alot of other people had it worse, so I'll refrain from any further complaining.
-Zosie

You are entitled to your opinion (no matter how wrong it is)
---
September 18th, 2003
Eye Of The Storm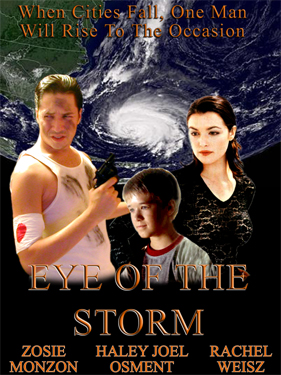 -Zosie


You are entitled to your opinion (no matter how wrong it is)
---
September 13th, 2003
They die in 3's
I woke up to my clock radio yesterday to hear that Johnny Cash and John Ritter were dead. First fresh off 9/11 I don't like to wake up to the news from my alarm radio hearing about people dying. Shades of 9/11/01 and the sniper rampage from last fall.


Then I remembered that Charles Bronson just died. I had gone by Record & Tape Traders recently and passed by the Charles Bronson Music shop. Actually that's not the name, but the illustration on the sign looks like him. So I realized that was not much of a coincidence. Back in the day I would have called it workshop. But then I remembered I listened to some Johnny Cash recently. Hmm, perhaps not substantial enough to be a coincidence or workshop. But then I remembered I just watched Three's Company recently too. It was the one where Jack finally let Mr. Roper know he was not gay, oh that gullible Mr. Roper. Now that's just too much. But maybe it is all just coincidence, what do you think? With that said and the antics of Jack Tripper fresh on the mind, this one's for you John:

Come and knock on our door, We've been waiting for you! Where the kisses are hers and hers and his, Three's Company, too!
Come and dance on our floor, Take a step that is new. We've a loveable space that needs your face, Three's Company, too!
You'll see that life is a ball again, Laughter is calling for you! Down at our rendezvous... Three's Company, too!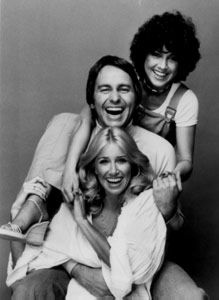 -Zosie


You are entitled to your opinion (no matter how wrong it is)
---
September 12th, 2003
And I Rant
Occasionally I hear about some jerk-offs getting busted for downloading music and other copyrighted materials. Family and friends always shake a finger and say 'you better watch out'. Usually the people I see busted are doing it at their job, in a school computer lab or 'on campus' whatever that means. That just means they're stupid.


So recently I heard about a 12 year old girl getting sued for downloading music. I mean, leave the girl alone, she just wanted to hear some Britney and Shakira, is that so wrong? And what is she going to pay this hefty fine with, Spongebob Dolls and Jolly Ranchers?
Good job by the 'strugging' music industry, use scare tactics and make examples of people to get your sales back. Most people I know actually have bought albums because they were able to hear some of the songs from it. File sharing is not the reason for the music industry's problems, believe that playa.


They don't need to crack down on the listeners. They've found plenty of creative ways to make money. This summer The Ataris 'Boys of Summer' hit #1. Someone decided to release a summer song, during the summer. That's clever as hell if you ask me. And recently they have been playing Grave Digger by Dave Mathews alot, which is also clever as it coincides with the retail stores putting out all of their Halloween crap (which started back in late August).
Speaking of that song, I heard that one of the local stations (in Maryland) did not want to play Dave Matthews - Grave Digger on 9/11 because the lyrics were a little harsh, especially the stuff about having to bury your own children. Oh those overly sensitive types. Personally I would not have played it just because it sucks, but that's another story.


But it all starts with little things like that and nobody does anything about it. Just the other day I told my dad about some shopping trips I made to the art store and Springfield Mall (VA). He told me that apparently only two people can walk together in that mall. I guess the gestapo breaks up groups of three or more. All I could do to cope was pop in my copy of State of Emergency for PS2 and beat down some guards at the mall!


And on a sad and final note I went to get one of my paychecks awhile ago and as usual I passed Clinton Grove, my Elementary School. I noticed kids were headed for the buses and they all had uniforms on. We didn't have to wear uniforms when I was growing up, I felt kinda sad. Kids beat each other up for jackets and shoes, and the solution is to slap a uniform on them (as opposed to the parents actually teaching their kids right from wrong).
So if you have brown skin, a box cutter, hang out at the mall and/or share music, watch out. Big Brother is watching You!
-Zosie


You are entitled to your opinion (no matter how wrong it is)
---
September 11th, 2003
9/11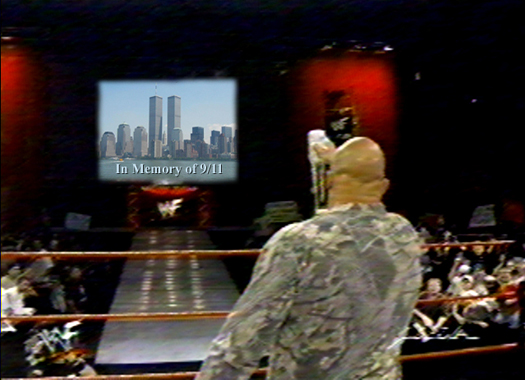 -Zosie


You are entitled to your opinion (no matter how wrong it is)
---
September 1st, 2003
Labor Day Weekend
My labor day weekend was calm and simple. I really wanted to go to Savannah, GA. with Craig and Patrick. I had my first day of class on Thurs. the 28th and had to make that decision no later than Fri. morning. Alas, one felt he had too much to think of with school starting, some assignments and supplies due by Tues and the work woes. I wish I could have dropped everything and spent some time with my friends even if were only for Sat/Sun. At least I had four trips this summer, I really would have been pissed if I went nowhere.


On Saturday I went to the school bookstore and then to Fells Point in Baltimore. I sold some CD's at Soundgarden for some nice store credit. I checked out some other stores and basically killed the afternoon there. I went to the Pearl Art in Virginia on Sun. and then went shopping at Springfield Mall. Mon. we had a nice family cookout. Those are some of the highlights, and the weekend as usual went by very quickly.
-Zosie


You are entitled to your opinion (no matter how wrong it is)
---

Ozzy Osbourne - Goodbye To Romance


You are entitled to your opinion (no matter how wrong it is)
---
Home | eJournal | Archive