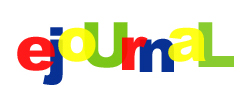 Home | eJournal | Archive
---
August 17 - 20th, 2004
Ocean City Maryland - Miles Away From Ordinary

Tuesday: Similar to our trip last year, Craig and I left for Ocean City for about four days for our vacation part II. Yet unlike the last two Augusts, I didn't go on the weekend, I didn't stay at the Beachmark hotel and (like the trip in July and the Fayetteville trip) I was organized and had no worries about what was or wasn't taken care of back at home. So this trip really was miles away from ordinary in ways, yet at times it seemed traditional and reminiscent of past vacations.

We hit the road around 11 or so just like the last few times. We got some lunch, and filmed the Bay Bridge and Chesapeake as we always do, and the trip was smooth and surprisingly quick. One nice thing about this vacation (like the Fayetteville trip) was that there was little traffic and it went by pretty quickly.

Several MP3 mix CD's and 3 hours later we arrived and met up with my Dad. Having my dad there and staying at my Grandparents condo was one of the best parts of this vacation, I felt bad that they missed their August trip though.
After a few hours on the beach we got cleaned up and went to Hooters with my Dad. Later Craig and I cruised the boardwalk and had a pretty good time. I finished the night off walking on the beach at night and then up and down coastal highway.

Wednesday: We didn't get much sun the day before, so on Wednesday we must have spent about 5 hours laying in the sand and surfing the waves. I missed the volume of ass that you see when you go to the beach on the weekend or earlier in the summer, oh well, still enough to go around. Later we went shopping with my Dad and drove around until making it to the boardwalk.

The Cold War's Over Baby, Let's Heat Things Up. My gimmick this year both in Fayetteville and O.C. was my two Russian CCCP shirts. I got plenty of looks as we roamed a pretty crowded boardwalk. Then we had a nice dinner at Tony's Pizza. Our cute Russian waitress and her staff were headed for D.C. the next day. The sign said they were closing the place down for the 19th which happens to be the birthday of my Dad and Bill Clinton who was president in Washington. Now all that, the CCCP shirt, and the fact that Chat Street used to be right behind Tony's Pizza is workshop...or a coincidence.

We left and walked around for the rest of the night shopping. I remember going over my Quagmire pick up lines in my head "Baby, in the 80's I was always in bed by 8...and home by 11, awright!"
We decided to skip the clubs again and their crazy ass cover charges, especially since it was once again after midnight and not worth it. I went with my Dad to the Ocean Club. I walked around, drank and stayed up probably later than necessary that night, but still had a good day.

I'm your captain/We're taking on water.
Thursday: My dad's birthday was another nice day. We went to the beach again but left by 4 since both Dad and Craig were sunburnt and even I was like Quizno's subs...mmm mmm mmm mmm, toasty! We did get some good surf time in and even played some football. Then Crain and I went to Jolly Roger's again this year for some pirate waterslides. You get tired running up stairs and all over the place, but it beats cracking your skull on the 65th street cement water slides. Plus tanned girls in two piece bikinis stand in front of you on the stairs, with their asses in your face while you wait to get to the top of the slide, I'm gettin a chubby just thinking about it. Later we drove forever to find out that Nick's Sports Restaurant had a 70 minute wait, so we got a nice seafood dinner from Jordan's Rooftop Restaurant at the Fenwick Inn. Stuffed and sunburnt, we returned to Ember's for some Mini-golf (pirate version). Craig and I split a series of volcano/pirate golf in 2003, this year I tied Dad and Craig beat us by a stroke, a winner is Craig.
Friday: Friday went by quickly. I got some time by myself in the Ocean. My dad used my camcorder to film me riding a few waves and I finished the tape off by when a large group of dolphins swam by. I filmed the Ocean Club and the First Class band for Grandparents as a gift and we got some lunch at Dumsers. The rest of the time was shopping and browsing.

I feel blessed, once again I had a smooth, relaxing vacation. I was grateful for being able to stay at a nice condo. And like Fayetteville, it provided the perfect environment to chill, have some beers, play Madden and talk like Ali G. "Does you thinks that watching too much of that show on the tele...makes talk like Ali G?" At least it's better than giggling like Beavis & Butt-head. I was also grateful for the nice weather. My three trips to the beach last year and both this year had near-perfect weather. I will truly cherish the wonderful vacations I've had and the time spent with family and friends during the end of my college days.

-Zosie

You are entitled to your opinion (no matter how wrong it is)
---
August 13 - 15th, 2004
NWA Legends of Wrestling Fanfest / Nobody's Dongs Have Been Up In Here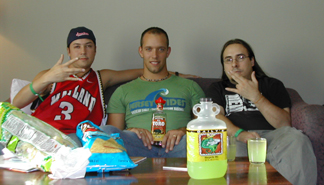 World Friendship Wrestling presents WFW Summer Splash part I, brought to you by El Toro Tequila and 'Jimmy Jam'. Slipknot - Duality, the official theme to WFW Summersplash.
Part I of my summer vacation began on friday the 13th...oooooh. I had to work on thursday, the one night I did not want to work, but I had prepared for vacation on Mon - Wed.

Friday: When Craig showed up I was actually prepared and packed for a change, at least more organized than the last several years. I had not been on a road trip south since the Macon trip for Aaron's wedding, so it has been three years exactly. And 12 hour trips like that one have conditioned us to accept a 5 hour trip to North Carolina. I can shake off a NC or Ocean City trip now like a bad case of fleas.
While Lisa was in Florida probably getting blown away in a hurricane, we made our way down south in the rain and over the Harry B. Nice Memorial Bridge. "I have more than enough video footage of iron bridges from the passenger seat of car." And we entered the commonwealth of Virginia...another poor state and sure enough the rain stopped and the sun came out as we literally escaped from Maryland.

Endless Summer - The Search for 95 South
The trip was filled with mix cds and misheard lyrics and the land that is 20 years behind the times. We saw Cape Fear plaza, Jesus/Lord Saves Car Wash, Kangaroo Gas and Poverty Flats. Tricky detours tried to prevent us from reaching Fayetteville but Craig got us back on track and finally we got to the Clarion hotel.

Like myself, Aaron for well prepared and organized for a change. He had a couple hour head start on us. When we spotted him, he took us to the room and already it was filled with VCR's, monitors, XBOX, the classic 'hat on the hotel room mirror', and wrestling magazines and movies stacked to the ceiling, impressive.
'Bang your head'. The night was capped off with Pizza Hut, Madden 2004 and Legends of Wrestling Showdown for XBOX, some night swimming and some Beach Boys on the boombox to send us to sleep.

Could you sign this photo of me, and make it out to you
Saturday: On Saturday we got up at 7am to secure our tickets and get a free breakfast. We played more XBOX to kill some time. After a successful autograph session and 100 Jimmy Garvin signatures later, we shopped around, got some lunch and I hit the pool. After a nice swim I was able to get Ricky Steamboat's autograph before it was too late. And then it was XBOX and Margaritta time again. We got some chinese food for dinner and put on the Redskins/Panthers game. It was cool that Carolina was playing the Skins while we were in Fayetteville, otherwise we wouldn't have seen the Skins game from DC. But by the end of the night we were all exhausted and falling asleep.

I'm feelin' it
Sunday: We got up and Aaron attended the morning worship session with the Koloffs and Tully Blanchard. The day went by quick since we had to check out by noon. We got some lunch and did the final autograph session. Then it was back to pizza hut for some lunch. We did the right thing by not doing the VIP tour. We got as much as we could want from the convention and were free to joke around and have fun in the room or wherever. Some of the memorable moments from the trip were the jokes about competing with each other on ebay through a smear campaign and my now infamous ebay sales quote 'nobody's dongs have been up in these.'

It had rained all day sunday and we decided to head home around 2:30. We got back in time to watch Summerslam at home and we were happy we didn't stay in Fayetteville to watch it because it was kinda weak.

"Now Zosie's the popular one"
"What was it like getting your picture taken at the convention and seeing it on their website?" "Well...you know..."
One nice final surprise was Craig emailing me to let me know I'm a celebrity! The photo at the top of the NWA Fanfest page has me in it!. I'm thinking Craig was blocked by one of the geizers in the front and that Aaron had stepped away to get the program. See what you get for getting greedy with the autographs...


-Zosie

You are entitled to your opinion (no matter how wrong it is)
---
August 8th, 2004
Heck yes

The summer concludes with friends and family. I returned to work in July and kept up with cleaning my house and ebay. One nice thing about this summer is that I was successful in spending time with my family. And finally in August I get to spend some time with my friends Craig, Alan and Aaron.

Like last August, Alan was able to make it up to Maryland for a little while. I got a chance to catch up with him and talk on the phone and at my house. On Thurs the 5th we drove up to Craig's and the three of us had dinner at Don Pablo's. After that we saw Napoleon Dynamite and it was great. The movies I've seen this summer (at least in the theatres) have been good, and this was the funniest movie I've seen in quite some time.
After that we watched some Ali G show I had on tape. On Sunday we attempted to go bowling after I got off of work but were thwarted. We settled for the hot spot called Zosie's Basement. Video games, boxes of junk and some more Ali G.

Now I prepare for some R&R time to finish out my summer vacation and look forward to my two trips coming soon.

-Zosie

You are entitled to your opinion (no matter how wrong it is)
---
August 2nd, 2004
Utah Man Arrested for Removing Tags from Mattress.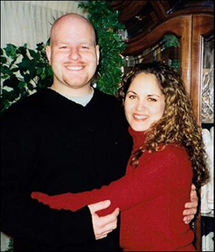 Utah man arrested for slicing tags on old mattress and throat of young wife.
Article continues on Zosie.com News

-Zosie

You are entitled to your opinion (no matter how wrong it is)
---
August 1st, 2004
Zosie Traded to the Coyotes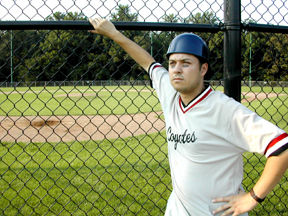 One month after signing with the Yellow Jackets, Zosie was traded to the Non-Descript Coyotes today minutes before the trade deadline.
Article continues on Zosie.com News

-Zosie

You are entitled to your opinion (no matter how wrong it is)
---

Weezer - Island in the Sun


You are entitled to your opinion (no matter how wrong it is)
---
Home | eJournal | Archive