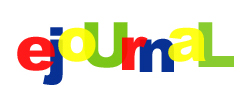 Home | eJournal | Archive
March 2004
Audio: Get Up Kids - Guilt Show, Any Pet Shop Boys, Lost Prophets - Last Train Home, David Bowie - Space Oddity, Old School Albums - Crystal Method - Vegas, Letters to Cleo, and Veruca Salt - Eight Arms...
Video: Dave Chappelle Show Season 1, Lost in Translation, Starsky & Hutch
Games: Rise to Honor, NFL Street, TMNT, Mafia
---
March 28th, 2004
Zosie.com Refreshed

Spring Break is over. It felt a little sad since this might be my last spring break, provided I don't go to graduate school or get a bachelors in some other emphasis which are certainly still options. Anyway I enjoyed it; I avoided working extra shifts and doing much school work. I did work on my calendar project a little on Thurs and Sun. It was great that for the first time I didn't have a bunch of papers to write or tests to study for, I really did get a break. It was nice to have some time to rest around the house or go out and cruise around; it felt a little like the winter break a few months ago.

There are two things I need to do:
1) Get my portfolio together. I'll have more time to do it when finals are over and summer arrives. I need to organize what I have and add things I'm thinking about now so it will be available when I start looking for (and get) a job.
2) I need to update my site, refresh it. I have a Matrix idea in mind right now, multiple Rich B Ornates take over, but I doubt I'll find time until summer as well.

-Zosie

You are entitled to your opinion (no matter how wrong it is)
---
March 23rd, 2004
March Madness

I thoroughly enjoyed my first weekend of spring break. It officially started Thursday when classes were over. I walked into Spanish class and only 4 people (out of about thirty plus) bothered to show up. Que pasa, I thought I had walked into the wrong room holmes. And if I didn't have that damn paper to turn in, I would have stayed home today too. We all pretty much rolled out around 3pm and that was the start of my vacation. After smackdown I fell asleep and must have slept for about 12 hours. I spent friday taking care of various responsabilities and relaxing. I saw Starsky and Hutch with my Dad and Aunt, very funny. I worked the quiet day shift on the weekend. On saturday night I watched Maryland get eliminated from the tournament and celebrated my Grandmother's birthday with my family. I also had the chance to hang out with Marty at Murphy's, or Josh and his girlfriend in Baltimore, or Jeff and my peeps from UMBC in Baltimore, but just plain ran out of time. It's not wise to get trashed and drive home and work the next morning.

So far I've enjoyed watching college hoops, wrestling, Sopranos, various movies and playing video games. Sopranos has been okay, Craig said it best when he stated that it should have ended by last season but they wanted to drag it out into five. I do enjoy the violence and language, especially Tony screaming and cussing at other people, he reminds me of someone...me!
And my quest to restore my car to its former glory is nearly complete. I did finally get my nice 200W JVC MP3 stereo put in back on 3/11. I cleaned up the car since then and bought some nice Sony Xplod 220W rear speakers last night. One speaker had blown and the factory ones suck anyway, so I bought these and just like the people's Esort, I installed them today all by myself (I thank you). I remember thinking about putting colored lights in my car, but that would make me a hypocrite since I criticized all those jokers who do that (see ejournal oct 2002). But then I thought about how I finally joined so many others by getting a nice, new CD player and speakers. It seems like everyone these days has moved to improving the sound system in their cars. But what if I went retro with it like everything else I do. One day I hooked up my record player to see what it would look like. It's a little inconvenient because of its size, and the weight of carrying a crate of LP's in your front seat, and they don't make Vinyl Wallets, etc....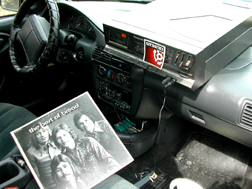 But I could really see myself pulling up to a stoplight in Waldorf, bassing it to the Best of Bread in my Cavalier while the guy in the tricked out Mitsubishi next to me is blasting some Nelly.

-Zosie

You are entitled to your opinion (no matter how wrong it is)
---
March 17th, 2004
Happy St. Patrick's Day

It was a fine Irish Morning Wednesday March 17th. It was a light, cool, gray day at school and everyone was prepared to enjoy the holiday as well as spring break. I went straight home after a quiet day at school to finish working on my print media term paper. Then it actually snowed after I ate dinner. I went to the Amercian Legion in Oxon Hill where Marty was the DJ for the night. He had a cool new Spiderman case for his computer. I had taken a break from alcohol (like my almost 3 month long hiatus last fall), but decided to enjoy myself tonight. I basically spent the night drinking and hanging out with Marty, Josh and his girlfriend.

-Zosie

You are entitled to your opinion (no matter how wrong it is)
---
March 15th, 2004
It's all about winning

The last few weeks have been fun, but tough. Things changed when our new store manager started the first week of the spring semester. We were told that we were getting a new manager only days before she arrived. At first it seemed like things were going to work out, but she quit in less than a month and disappeared without a word, leaving behind lots of questions as to why. She departed just as mysteriously as she had arrived. So technically we still haven't had a 'manager' since Colleen left in May of 2003. Lately it's been tough since we had to borrow managers from Largo to help out, fortunately I have been able to work my standard 2 shifts and haven't been forced to do a double or walk out.

Moving on to things I actually care about, Wrestlemania was good. Just like last year, it was a crew of 5 and for the fifth year, I watched it in the Baltimore area (at Craig's). Infact, it's not Wrestlemania unless you watch it at Craig's or unless I dress up for some gimmick. Craig as always was a gracious host whatever that means and we had a good time cracking jokes about wrestling.

I've spent more time on reading and writing for my Print Media class than I would like. I've had an overwhelming amount of work for all my classes the last few weeks and this weekend and this week are the final load before spring break. Why do midterms have to fall right in the middle of Wrestlemania and St. Patrick's day? I spent the last two weekends working on my Calendar design for Graphic Design IV and it's going well. Today I finished the black and white and presented four roughs of my color version. I also did well on my exam in art history. The two biggest highlights of the day were getting my federal tax return in the mail and getting some good news about the fall. Graphic Design VI may be offered as a 6 credit class, GD VII already is. Since I only need these two classes and only 12 more credits, this would work out perfectly. I can get away with taking only two classes while remaining full time and keeping my grant money. And I still have the option of starting a real job in the summer or fall. Damn I'm the shit right now.

-Zosie

You are entitled to your opinion (no matter how wrong it is)
---
March 4th, 2004
March Forth

Today is march forth, the only day that is a command, carry on my wayward son. Yesterday felt like marching backwards. I got up on a warm, sunny day to wash my car. I filled the bucked with warm water in my kitchen sink only to find that it had a crack in the bottom and spilled dirty, soapy water all over my living room floor, strike one. Then I washed my car and left for school. I backed over a bottle left at the end of the driveway, no doubt by some shiftless slackers. It seemed alright until it went flat on the beltway, strike two. I just saw a report about a guy hit while changing a tire and then dragged for 8 miles to the asshole's house. (How do you not know you hit someone and dragged their little meely mouth carcase for 8 miles?) I had to crawl out the passenger side of my car to avoid the warzone that is 495. Right after I pulled over a county service truck pulled up to asist. So after missing the one class I had and spending big bucks for a new tire in Clinton, I was off to sunny Walforf to have my new MP3 stereo installed. They told me no appointment, come by betweem 4 and 5. I did and then they said "oh, well we never said that, we don't have appointments available for weeks." Strike three, goddamn you, you're out of there. I complained and they wanted to do it next tues, the 9th, but my schedule needed it to be thurs instead, which of course is March 11th, or 311.

Speaking of which, 311 is playing on 3/11 for 3 hrs 11 mins. Anyone interested in going let me know, I think it's in New Orleans and you have to win the tickets, sounds inconvenient. Why the hell are they advertising it in this area anyway?
Hey wait a minute, "You've got to trust your instincts, and let go of Brett Favre" I think Brett Favre is from Louisiana, this is all workshop.

-Zosie

You are entitled to your opinion (no matter how wrong it is)
---
March 1st, 2004
You Can't See Me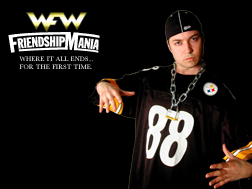 FriendshipMania - Where it all ends...for the first time.

March is finally here. The groundhog must have been wrong, because it's been warm since the 20's of february. Infact, we only had couple light snow storms so far this winter. Nothing compared to the wintry blast of 2003.
March brings change.
I've noticed some of the subtle changes at school with new faces or the absence of others.
My basement and bedroom are so different now after moving or removing furniture and re-decorating. We are getting new windows this week, and eventually new carpet, a shed, doors etc... I hope to build a garage and possibly a patio room outside the basement door since I am a skilled carpenter.
I got a Champ Bailey jersey at the thrift store cheap since I needed a white one, only to find that he will be traded to the Broncos, good thing it was cheap.
I drove by what used to be Potomac Video formerly Star World video in Upper Marlboro Md to see if they had In the Cut Unrated. Why would I need to do that when I get free rentals? Well, I rented the regular version from work and it sucked but I rather enjoyed the Meg Ryan nudity. Seeing the unrated one on the shelf at best buy inspired me to seek it as a rental hoping for extra nasty, I had promptly rubbed one out for the R rated version, (and "a lot can happen in a few minutes") I walked up to the store and it was gone, the left half of the space is now "Phily s Phily s hair braiding" (no typos, that is exactly how it appeared on the sign) and the right half is now "J Dollar Plus" (not Jay... J) The dollar store had the Potomac Video movie posters on their windows. No loss, I found out later that the extra nasty was misc. scenes and you can always get MPEGs off the net.

But there are things that stay the same, things I look forward to in March. Spring, Spring Break, Baseball, March Madness, Sopranos, St. Patricks Day and Wrestlemania. Hopefully Wrestlemania weekend will be as memorable as it has inthe past. It's a little early this year, and during mid-terms, but I intend to enjoy it. Word Life.

-Zosie

You are entitled to your opinion (no matter how wrong it is)
---

Boston - More Than A Feeling


You are entitled to your opinion (no matter how wrong it is)
---
Home | eJournal | Archive