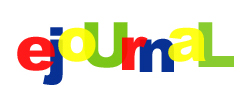 Home | eJournal | Archive
July 20th - 22nd, 2004
It's a Cruel, Cruel Summer, Leaving Me Here On My Own...

I drove to Ocean City, Md by myself this week. I decided to get out of town since I had the weekdays off and spend some time with my Grandparents in O.C. It was uncanny how it was almost exactly a year ago when I decided to do the same thing (see ejournal July 2003) Back then I stated that "I have two ways to fight my bad season, one is love, the other is to leave town. What do you think would happen if both occured simultaneously?" It was a similar notion this year, yet I was much more organized and in a slightly better mood too.

I worked on the weekend for the first time in weeks and even went to a party at my friend Antonio's house. Best part of that was a quote from one of his guests, "Don't Rape Yourself." It was in reference to avoiding masturbation and forcing yourself to go out there and find a good woman. I'll have to work "Don't Rape Yourself" into a conversation in the near future.

I was exhausted on Sunday after work and stayed home to watch the Ali G show. The forecast called for great weather at the becah from Mon to Thursday. That was some extra incentive to motivate my ass and get the hell out of this place. I used monday replace a tire on my car and a typical 'pack more shit in suitcases than I really need day'. And I was up late as usual just like the three trips I made to O.C. last year and just about every year. I packed my car and checked my mailbox and was happy to see the latest issue of Maxim arrive, featuring Anna Kournikova! I was tempted to go inside for 3 minutes and grab some hand soap, but then the now infamous words echoed in my mind...don't rape yourself...and then I said, well, I've got all summer for that, I'm outta here.
Last year I was only there for Friday into Saturday morning. This year I left on Tues and the drive was much smoother. I got there around 3 and visited my Grandparents. I made my way to the beach and the water was warmer than last year.

"Why do they behave like Russians?"

I'll tell you why, because they are Russians. After eating a meal with my Grandparents, I went shopping and headed down to the boardwalk. Like the past few years I noticed most of the employees at the beach are Russian kids. I headed out wearing my Rich summertime outfit, but without the mask. I recalled such lovely comments last year like: "Dude, fix your face." and "Hey Jason, where's Freddy?" I walked around for a while just taking pictures and checking out a few places. Some guys sitting on the cement wall of the boardwalk said "Check out this queer wearing a fucking pink shirt" I mumbled under my breath, "I'll have you know it's a raspberry colored shirt" Then I heard something louder like "Hey buddy, 1984 was like 20 years ago" and I said, "Oh yeah, well 21st century's yesterday...INXSSSSS." Oh that witty Zosie.
After a quick return to the car for a costume change, I went to Tony's Pizza, in my NIKE muscle shirt, for a slice and a beer. The cutie-pie waitress was of course Russian and was most certainly sweet on me. She probably felt bad for me because I was sitting alone. I wanted to use my famous pick-up line from 1998, "The cold war's over baby, so let's heat things up" But alas it wouldn't have been effective considering there was a noticable communication problem. I don't know, them foreigners don't speak English none too good.

You take your car to work, I'll take my board

With three sunny days away from hell, I felt content that I got some fun and sun while all the other suckers were punching the clock and sitting in traffic. I noticed the in-colors for outfits this year were brown and light blue for the boys and brown and pink for the girls. Best shirt at the beach was "I'm Rick James Bitch". Since I was went alone, I decided to spend most of each day tanning on the beach and surfing in the ocean. I must have spent six straight hours on the beach on Wed because like Quiznos I was mmmm...toasty. After I went to the waterslides on Thurs I was really burnt up. Each evening I went to the surf shops and various stores and wandered the board walk. I was shocked on Wed to discover that Chat St was gone. It wasn't like there was another business in the building...the whole building had disappeared. Only a calm layer of black gravel was left and the numbers 311 on a parking meter, now that's workshop. Later on I discovered that Ocean Sunshine Efficiencies was now Dominican Beach Motel. I had hoped some drunk chicks would be hanging over the balcony, and I could get invited to a party. All the lights were off, everyone was asleep, how depressing. I tried to go to Seacrets or any club because my Grandparents were out at the Ocean Club and it would be depressing to get back before they did. I did finally end up seeing them at the Ocean club both Wed/Thur night. When you're alone, walking around the boardwalk and checking out clubs is okay for the first night or so, but it gets old quick.

Last year I stayed and drove home in traffic on a Saturday to go to work pissed off. In another falcon twist, I left Thurs night. With a rainy weekend coming, I spent a little more time with my Grandparents and turned down the offer to stay until Friday. Thanks to the Family Guy, Craig, and Craig's Mix CD, I put on the sad walking away music from the incredible hulk and drove home. It was a quick trip with no one on the road at midnight on a thurs. I know I'll have a little more fun when I'm on vacation in August and get to spend some time with Craig, Aaron and Alan. This trip was good though; it was important for me to see my Grandparents and to see them having a good time.

-Zosie

You are entitled to your opinion (no matter how wrong it is)
---
July 15th, 2004
The Bad Season

***Happy Birthday to Aaron and Jennifer***

My annual Bad Season started in June which is typical. After the semester was over in May, I immediately went to sleep. I don't know why I exhausted myself so much, but each semester has taken alot out of me, and this one (especially the during the week of finals) was no different) I went to the end of the semester party at Christine's place on May 19th and then it was back to Blockbuster and cleaning my house, oh joy.

My bowling class was exciting and a refreshing change. A full class didn't start until June 7th and I had about a 2 and 1/2 week break between the end of the semester and the start of the summer session. I could sense the Bad Season lurking when I didn't get the internship I was hoping to get which disappointed me both in terms of money and the experience/opportunity.

I would say I really noticed the start of the bad season on June 15th when I watched the Pistons win the NBA Finals. Later on I slipped on a stool while attempting to clean my messy basement and hurt my shoulder a little. The next day I missed my class and used up the only free skip I had. I felt tired, sick and down in general and spent the week trying to get caught up on things. Then on Saturday the 19th I was told that I would be removed from the schedule until further notice since I missed a big company meeting back in early June. It was a little unfair considering they first offered a night time meeting at 6 but then cancelled it that week and only offered one day time meeting. I wasn't willing to miss a class for a meeting which I found out later was a big waste of time. I worked the Sat/Sun and and was off during the weekdays the next week. I was actually asked to work the next Saturday since the staffing was short with my absence and I agreed since I needed the hours. That was proof that I'm only considered important to people when they really need me, other than that, I'm expendable.

Any-f-way I was off of work for about 3 weeks and took advantage of it by spending time with my family, exercising and being active in general and finishing alot of things in and out of the house. Now in a Falcon Twist...I'm being placed back on the schedule on Saturday. Everything I know I learned from wrestling, even if you get suspended, you'll be back on the show soon enough, most likely to fued with someone by the next pay per view.

-Zosie

You are entitled to your opinion (no matter how wrong it is)
---
July 6th, 2004
Boys of Summer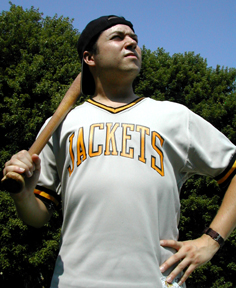 One decade later, Zosie secures a spot on the GPHS Varsity Baseball Team.
Article continues on Zosie.com News

-Zosie

You are entitled to your opinion (no matter how wrong it is)
---
July 1st, 2004
I wish I had a Spider-man Costume

Two words for you -- Kirsten Dunst. If you looked up piece of ass in a dictionary, you might see her photo...man I'd like to put the wood to her. Anyway, it's been movie mania lately. I saw Chronicles of Riddick with Marty, Josh and crew back on the 10th. I had an enjoyable evening bowling and hanging out with my parents and Craig on the sunday the 27th. And after a failed attempt to see Fahrenheit 911 that night, I saw it with Craig the next day after class. I was, as usual, objective, and I liked it but not as much as Bowling for Columbine.

Today on the first day of July I decided to meet Craig after work to see Spider-man 2. I spent two hours in traffic after 6pm dealing with those tricky afternoon thunderstorms and the idiots on the road. After all that we barely made it and it rocked as I expected. I wish I had a Spidey-suit and could kiss hot chicks, oh well. Then later we got some eats from a local diner. Why can't southern Maryland have diners, I wish I had cool places to eat at around here.

-Zosie

You are entitled to your opinion (no matter how wrong it is)
---

Dire Straits - Sultans of Swing


You are entitled to your opinion (no matter how wrong it is)
---
Home | eJournal | Archive